BARCELONA TRAVEL GUIDE — HOW TO VISIT BARCELONA ON A BUDGET
What to see, do, eat and where to stay while visiting Barcelona.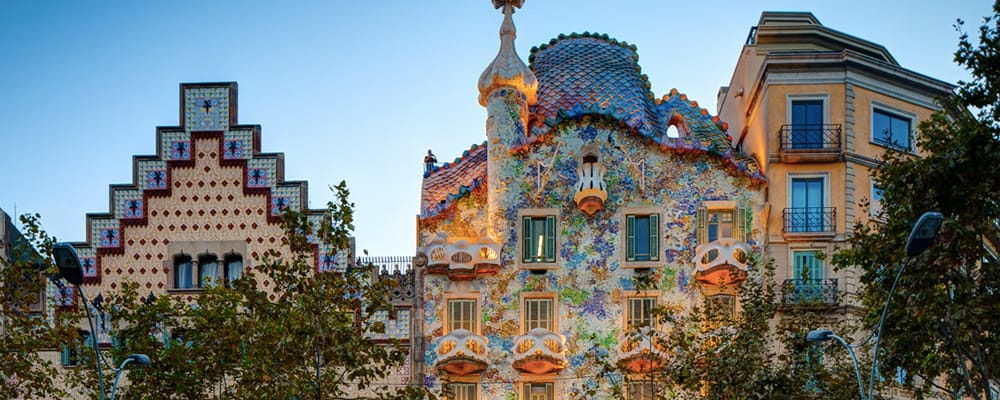 Barcelona is more likely to find its way onto most people's itineraries… and for good reason. It has a vibrant food scene, a plethora of unique historic architecture, great Mediterranean weather, beautiful beaches, and arguably the best nightlife in Europe. This Barcelona travel guide will help you plan your trip and hopefully give you some tips for getting the most out of your time in the city.
WHAT YOU'LL FIND IN THIS BARCELONA TRAVEL GUIDE:
How Much to Budget to Visit Barcelona
How Long to Visit Barcelona
The Good and Not-So-Good Things About Barcelona: A Quick Overview
Barcelona's Must-See Sights and Attractions
Barcelona's Best Neighborhoods
Cheap Eats and Drinks
Best Barcelona Hostels
Barcelona Nightlife
More Resources to Help You Plan Your Visit on a Budget
Public Transportation
And More
HOW MUCH TO BUDGET TO VISIT BARCELONA
As far as price is concerned, Barcelona isn't cheap — but it isn't too terribly expensive either.
We recommend budgeting €30-€75/day if you're on a backpacker's budget — you can easily spend more and you might be able to spend less, but this is a good range for planning purposes. You can view our Barcelona Daily Price Guide for more in-depth cost details.
HOW LONG TO VISIT BARCELONA
Barcelona is one of those cities where you can easily spend more than a week exploring, but it's recommended to spend at least 4 or 5 days in the city. If you plan on partaking in the city's famous nightlife, you may want to add days to your visit so have adequate time to recover.
WHEN TO VISIT BARCELONA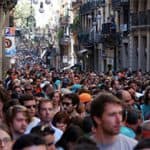 The popular time to visit Barcelona is in the summer, but this means tons of people and sweltering 85+ degree weather. (Then again, this is great beach weather.) Winters are mild and the temperatures average in the mid-50s — it's also when you'll find the lowest number of visitors. Late spring and early fall bring great weather and fewer crowds than the summer, so those are the best times to visit.
THE GOOD AND NOT-SO-GOOD THINGS ABOUT BARCELONA: A QUICK OVERVIEW
Barcelona offers so many wonderful things to visitors, but it also has a few negative aspects that you should know before visiting.
THE GOOD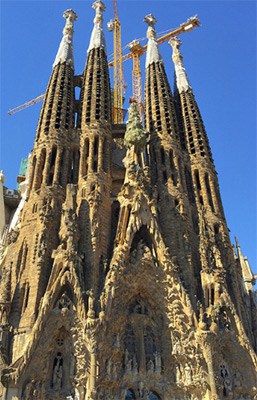 The Nightlife. This is one of the main reasons people flock to Barcelona. The night doesn't get started until about 10 pm, and you'll find people eating in restaurants until well after midnight. Then they hit the bars until the early morning and then the clubs until 6 am. Clubbing not your thing? Don't worry, Barcelona has options for just about anyone.
The Beauty of the City. Barcelona is undoubtedly a beautiful city, and it boats some of the most impressive architecture in all of Europe. Simply walking/getting lost in its charming medieval streets is a pleasure that you'll love.
The Beaches. Barcelona is constantly rated as the best beach city in the world, so it's no surprise that the beach plays a huge role in the city's identity.
A Living City. It's easy to see why people love living in Barcelona and that joy is in the air. There is always something going on, and you'll constantly see people outside in the streets, parks, and cafes enjoying life. Watch out, it's contagious.
Culture and Museums. Barcelona has something for everyone, including a number of excellent museums.
Great Weather and Excellent Outdoor Life. Barcelona has not so cold winters and warm summers. During winter, you can expect temperatures to be in the mid-50s; in the summer, temps stay around the low-80s. This means that Barcelona's citizens spend a lot of time outdoors in the city's many parks, squares, beaches, and outdoor cafes.
THE NOT-SO-GOOD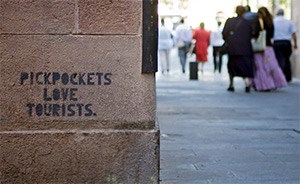 Loads of Tourists. Barcelona is one of the most visited cities in Europe, so the city becomes overrun with visitors and looooong lines to the famous sights — especially in the summer months. That said, it's no reason to avoid the city… but the weather is nice all year, so you can have a nice visit at any time.

Pickpockets and Tourist Scams. Hoards of tourists always attract lots of pickpockets and other scammers… and Barcelona is no exception. You have to remain very vigilant in Barcelona, especially in the touristy areas and on the beaches. Read our guide to avoiding pickpockets in Europe for more tips.
Spread Out Sights. Many of the famous sights are spread throughout the city, so you will have to do a bit of traveling to see everything. The public transportation is good though, so it's not too much of a problem.
BARCELONA'S MUST-SEE SIGHTS AND ATTRACTIONS
If you get bored in Barcelona, you're doing something terribly wrong. In this section, we talk about some of our favorite neighborhoods, the must-see museums, and other things you need to check out during your stay.
OUR FAVORITE NEIGHBORHOODS IN BARCELONA
The most visited, and oldest, neighborhood of Barcelona is called the Gothic Quarter (Barri Gòtic) and it contains many of the top attractions, including the Cathedral of Barcelona and a handful of Roman ruins. Yes, it will be overrun with other tourists, but getting lost in its winding medieval streets and alleys is still one of the great joys of visiting Barcelona.
The second neighborhood (which is technically part of the Gothic Quarter but has its own personality) is Las Ramblas — which is a pedestrian-only street (and surrounding area) lined with shops, chain stores, tacky tourist stalls, cafes, and restaurants. This is the most visited tourist spot in Barcelona, so it's buzzing all day and night. It's also one of the biggest pickpocket hotspots in Europe, so be extra vigilant. The cafes and restaurants are super overpriced, so wander off Las Ramblas for better prices. Additionally, La Boqueria Market is a massive indoor market located off Las Ramblas, and it's been rated the best market in the world. It's a massive tourist draw, so it's super busy, but it's still a nice experience. If you want to escape the tourist hoards, head to Plaça Reial — which is a beautiful square that's just off Las Ramblas.
El Born is the most trendy and artistic neighborhoodin Barcelona. In addition to its tapas bars, restaurants, avant-garde galleries, cool cafes, and vintage shops, this neighborhood is the home of the impressive Church of Santa Maria del Mar and the excellent Santa Caterina Market (which has an amazing Gaudí-esque roof). It's also where you'll find a lot of Barcelona's famous nightlife, so you'll find yourself here often.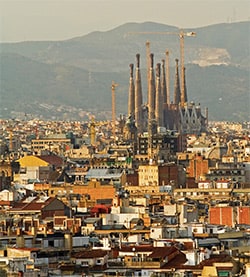 L'Eixample is the largest neighborhood in Barcelona, and it's home to many of the city's most famous architectural highlights — including La Sagrada Familia. Eixample is popular with the locals because it's a lively neighborhood without being as densely populated as the city center. Because of its size, you'll also find that different parts of the neighborhood have their own personalities.
El Raval is one of the largest and the most ethnically diverse neighborhood in Barcelona. It's more gritty than other parts of the city, so don't be surprised if you see prostitutes in some parts, but the neighborhood is currently in the midst of rapid gentrification. It's popular with young, hip folks, and there are new and interesting businesses, boutiques, thrift stores, bars, and restaurants opening all the time — it certainly always has something going on.
Gràcia is a neighborhood that's often described as a village within a city, so it's a great place to visit to live like a local. This bohemian neighborhood is located on a hillside, so it offers great views of the city. You'll find plenty of trendy shops, bars, outdoor cafes, and restaurants filled with equally trendy locals. It's also home to Gaudí's famous and whimsical hilltop park, Parc Güell.
BARCELONA MUSEUMS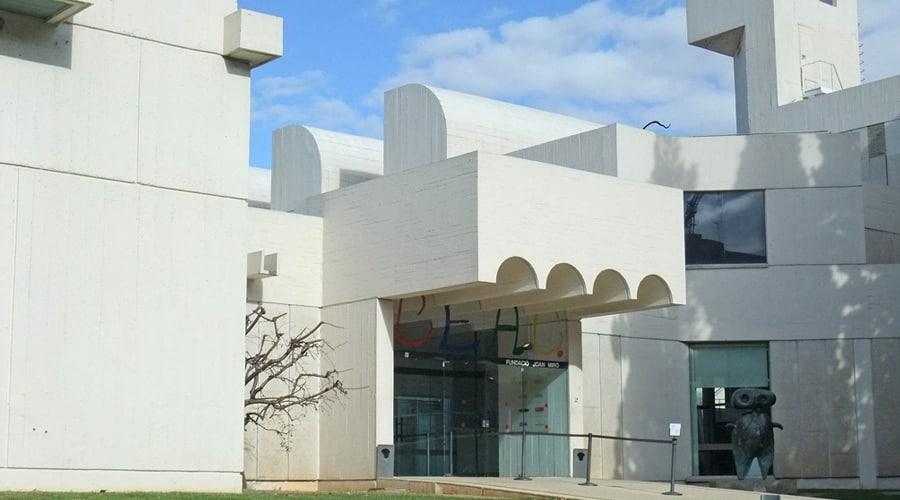 Barcelona has a big number of excellent museums, but the most popular is the Picasso Museum. You can see art around almost every street. This museum houses one of the most extensive collections of Picasso works and focuses heavily on his earlier years. The second-most popular museum is the Fundació Joan Miró, which is the top collection of artwork by Joan Miró and many other contemporary artists. Joan Miró also created the Barcelona Contemporary Cultural Center to feature contemporary, alternative, and innovative art. If you're up for something different, check out the CaixaForum. This museum is located in a former brick factory, and it features an ever-changing collection of excellent art.
If you feel interested in the history of the Catalan region and its accompanying art, check out the highly-rated Catalan Art Museum. If you want to learn more about the history of Barcelona, head to the Barcelona History Museum, which features some great Roman ruins. If you're interested in checking out a few huge old ships, you should stop into the Maritime Museum that's housed in a medieval shipyard (plus, it's free and the building is really cool).
GOING GAGA FOR GAUDÍ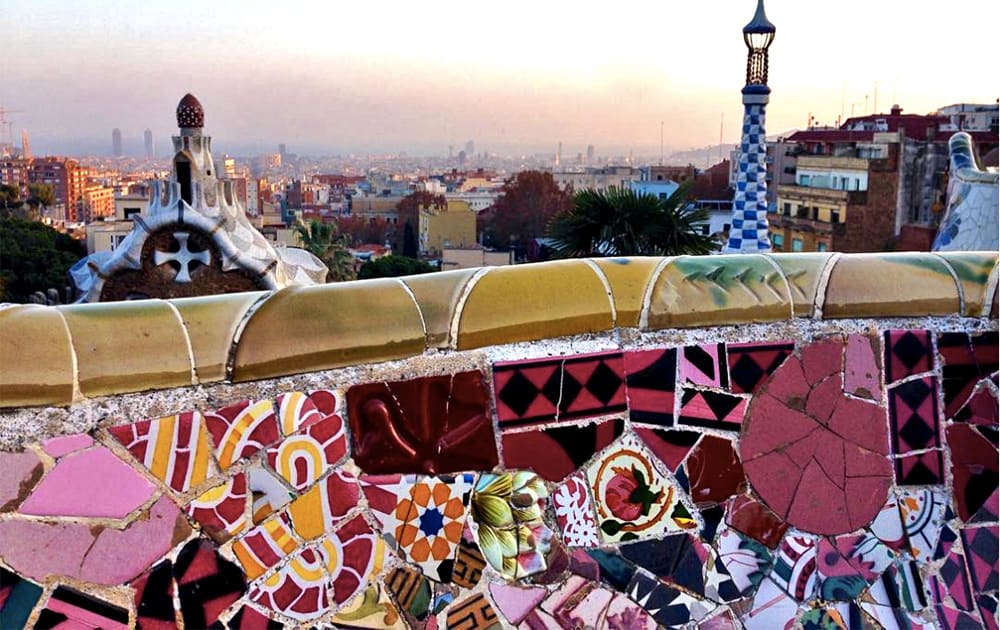 Barcelona's signature Catalan Modernism architecture was created by one man — Antoni Gaudí. Examples of his work are scattered throughout the city, so you'll come across many of his most famous works without much effort. One sight you won't be able to miss is La Sagrada Família. This iconic Catholic church has been under construction since 1882 and isn't expected to be fully finished until 2030 (or later). La Pedrera (sometimes called Casa Mila) and Casa Batlló are two of his most popular buildings. Park Güell is a park that overlooks the city and it shouldn't be missed. Want more? Go admire the stunning interiors of the Palace of Catalan Music and the Casa Lleó Morera.
BARCELONA BEACHES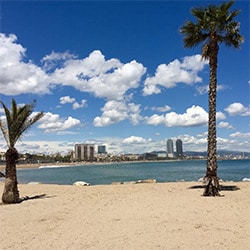 Barcelona is an amazing beach city, which is interesting because the beaches were overrun by industry and pollution until the early 90s. The city completely cleaned up and renovated the beaches before the 1992 Olympics, and it's now considered to have the best urban beaches in the world.
Barcelona has a number of beaches, but the most popular is the Platja Barcelona at Vila Olimpica, which was the home of the 1992 Olympics. Here you'll find plenty of beautiful twenty-something Barcelonians flaunting their stuff and escaping the hustle of the city. However, theft is fairly common on Barcelona's beaches, so don't leave your stuff unattended.
TAKE A (FREE) WALKING TOUR
I've said it a million times… but I love walking/bike tours. They're simply a great way to explore and learn more about the city you're visiting. Luckily, Barcelona has a number of free (the guides work on tips) and paid tours. Most free tours offer a good overview of the city, while paid tours have more experienced guides who have a deeper understanding of their subjects.
We've listed a few the best tours below:
Runner Bean Tours — Free and paid tours.
Sandemans New Europe: Barcelona — Free tours.
Free Walking Tours Barcelona — Free tours.
Barcelona Walks — Paid tours.
Trip Advisor's Tour Page
CHEAP EATS AND DRINKS IN BARCELONA
Barcelona has food options for just about any budget. In fact, they have one of the highest numbers of restaurants and bars per capita in all of Europe; unfortunately, many of them are nothing special. And the quality generally gets a lot worse near the tourist attractions, so do some research before you go or you'll probably end up overpaying for low-quality food.
Also, don't forget that lunch is generally the biggest meal of the day, and people don't eat dinner until around 10 pm, so plan ahead.
TAPAS, SEAFOOD PAELLA, AND CAVA
Spain is famous for their tapas. Tapas are basically mini portions of single dishes that are meant to be snacked on in bars/restaurants, but a lot of people make a meal out of sampling multiple kinds of tapas. They can range from simple to extravagant, but they're typically affordable. In some parts of Spain (mainly Granada and Madrid), the tapas are actually free as long as you're buying alcohol, but this is becoming pretty rare and you won't find it much in Barcelona.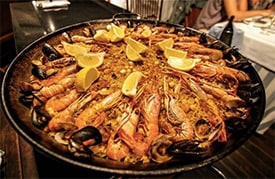 Seafood paella (and seafood in general) is very popular in Barcelona since the city is located on the coast. However, beware, because there are a lot of places selling really bad seafood paella. So do your homework on this one… trust me. Check out this article by The Barcelona Navigator for finding the best paella.
Cava, which is a sparkling wine like Champagne, might as well be the official drink of Barcelona. But what about sangria? That's actually a specialty of southern Spain and it's only served because tourists ask for it… and it's rarely made well in Barcelona.
The food scene in Barcelona is ever-changing, so I like to rely on a handful of websites and Barcelona-based food bloggers to get the most up-to-date information on where to eat on a budget in Barcelona.
BARCELONA NIGHTLIFE AND CLUBS
Barcelona's nightlife is legendary. Even on weeknights, the restaurants don't fill up until after 9 pm, so people don't start hitting the bars until late night — and the dance clubs are still going strong once the sun has come up. Prices for drinks tend to be fairly affordable (except in the clubs, of course) but do expect cover charges for the better/more popular clubs. Also, expect to put some effort into your appearance (no shorts, baseball caps, etc.) or the doormen might not let you in.
But the city's nightlight isn't just about clubs — there are tons of bars and restaurants that cater to just about anything you're into. Check out these guides to help you find the best nightlife options:
BEST BARCELONA HOSTELS
The good news is that Barcelona does have a number of cheap hostels that also get good reviews. Furthermore, the prices tend to increase considerably in the summer thanks to the influx of visitors, so you'll want to book as early as possible to ensure you get the best options. I've always used HostelWorld to book our hostels, so you'll want to poke around there to find the perfect hostel.
Below is a list of the best-rated hostels that won't break your budget:
TRAVELING AROUND BARCELONA
Barcelona has a good public transportation network. Most people use the Metro (subway) to travel long distances. The city is fairly compact, so many visitors end up walking everywhere. The Metro is nice to ride during the steamy summer because it's air-conditioned.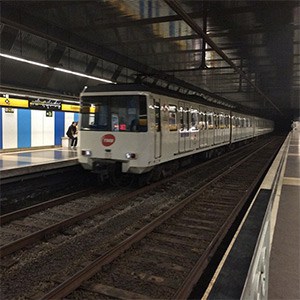 Single one-way ticket: €2.15
T10 ticket (10 one-way journeys): €9.95
2-day pass: €14
3-day pass: €20.50
4-day pass: €26.50
5-day pass: €32
Barcelona Tourist Card (free unlimited public transit, including to/from airport, entry to some museums & other benefits):
2-day pass: €34
3-day pass: €44
4-day pass: €52
5-day pass: €58
Bus from airport to city: €5.90
Train (RENFE) from airport to city: €4.10 + €2.15 (to switch to the Metro)
Taxi from airport to city: €25-€35
PRACTICAL TRAVEL TIPS
Few city-run museums are free on Sundays from 3-8pm.
Catalán is the main language spoken in Barcelona, but Spanish is also spoken by just about everyone.
Whenever possible, purchase tickets online. Attractions often attract huge crowds and even huger lines, so the savviest visitors buy their tickets in advance.
Walking is the best way to explore the city. Luckily, Barcelona is a very walkable city.
Watch for pickpockets. They're everywhere.
Metro stop has free wifi, and you can find free wifi in many parts of the city, so getting online isn't difficult.
Avoid eating at any restaurant on Las Ramblas. There might be one or two exceptions, but 99% of the time you're going to be overpaying for bad food.
Want to go to an FC Barcelona soccer game but can't find a ticket? Head to www.fcbarcelona.com and you can find season ticket holders selling their tickets.
Summers in Barcelona can get hot, and winters tend to be rainy — but the weather is great during the spring and fall.
Restaurants close around 2-4pm and don't open back up until 8 pm.