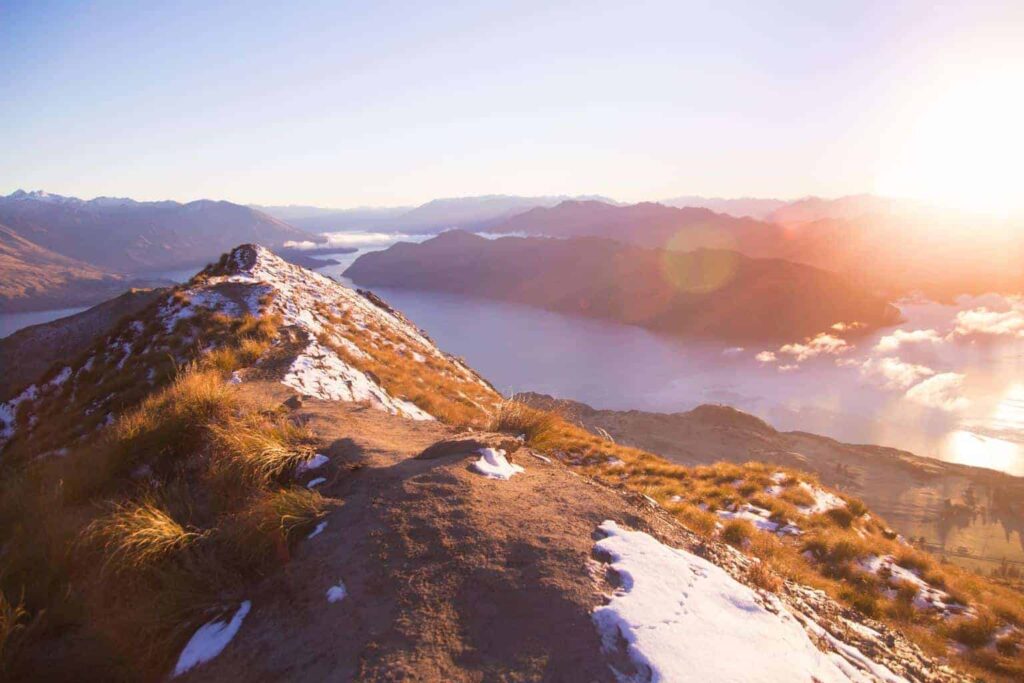 New Zealand is one of those places that excites the imagination. A land of mystery, Māori folklore and magical scenery. A country where you can ski and surf in the same day, hike on a glacier before sinking into a natural hot pool the evening, or take a boat through a cave of glow worms before entering the mystical land of Hobbiton for the afternoon.
As a New Zealand native, I often forget how incredible my home country really is. So as a reminder to myself, and to inspire others to visit this remote island nation, I've compiled a list of the 36 top things to do in New Zealand – that will ensure your visit is unforgettable!
Map of the Best Things to do in New Zealand
New Zealand is a bigger country than most people realise. But despite that, it's fairly easy to get around. Most of the top New Zealand attractions are accessible by car, and nowhere is more than a few hour's drive apart.
I've put together a simple map of all of the top things to see in New Zealand below, so you can create your own itinerary! Click on the markers to see the corresponding number/attraction.
Best Way to Get Around New Zealand
Although you can see many of New Zealand's top attractions on an organised tour, I normally recommend self-driving if you want the most authentic experience. This allows you to set your own agenda and go at your own pace.
And while hiring a car is an excellent choice, I'd go one step further and look at hiring a campervan for the duration of your stay.  Campervanning is a popular way to tour New Zealand as it saves you money on accommodation costs, saves you the hassle of changing accommodation every few days, and allows a lot more flexibility in your schedule.
To compare campervan prices in New Zealand check out Compare and Choose.
Top 15 Things to do in New Zealand
We've tried to create this list in keeping with how you would naturally move from one attraction to another throughout the country. They're more or less in geographical order around the country, so you can easily plan your route depending on which experiences you want to cover around New Zealand.
For all of these New Zealand activities and attractions, We've included links to further information or recommended tours, to help you further plan your travels.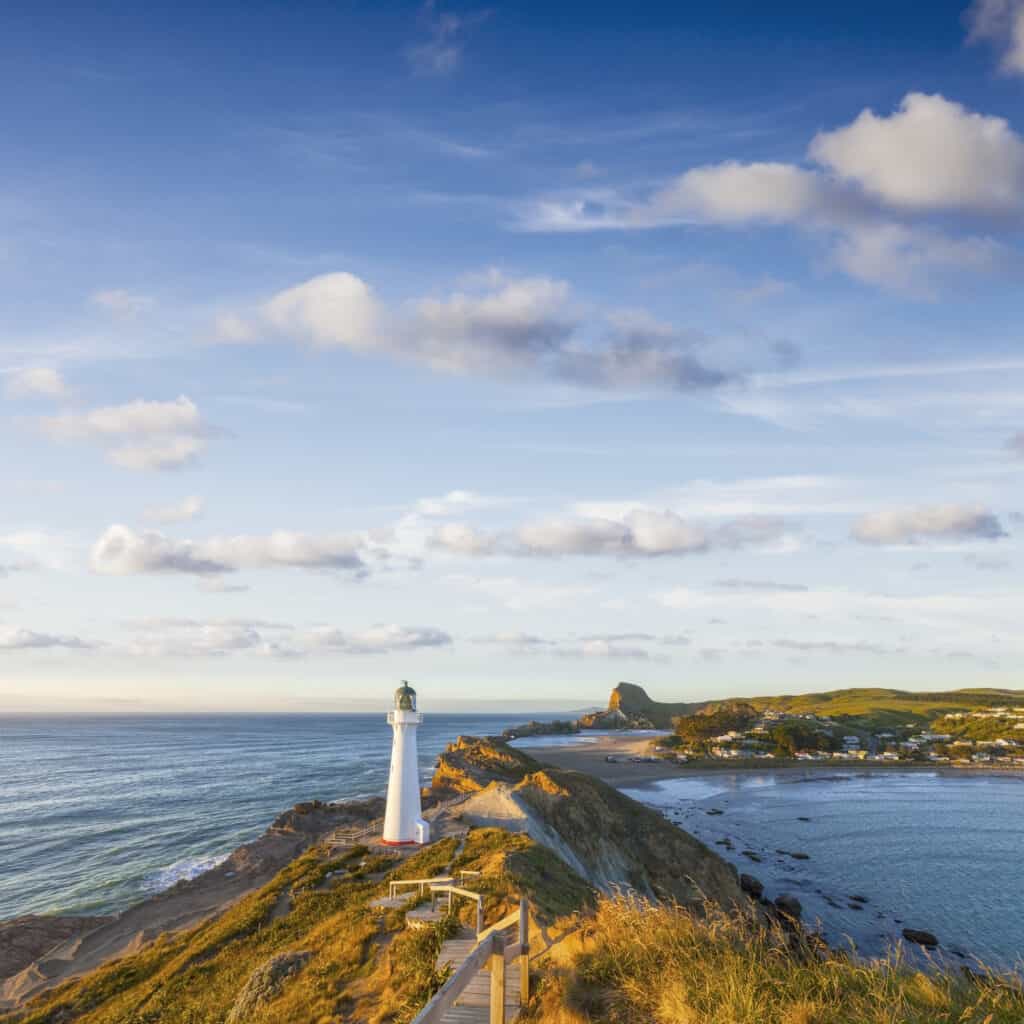 BEST THINGS TO DO IN NEW ZEALAND'S NORTH ISLAND
For New Zealand's North Island attractions, we'll start right at the top of the island at one of the country's most famous beaches. The large majority of the things to do in the North Island are concentrated around the top half of the diamond-shaped island. With this in mind, you could forgo seeing kiwis on Kapiti Island, and drive in a circular route instead.
#1 Boogie Board Down Sand Dunes at 90-Mile Beach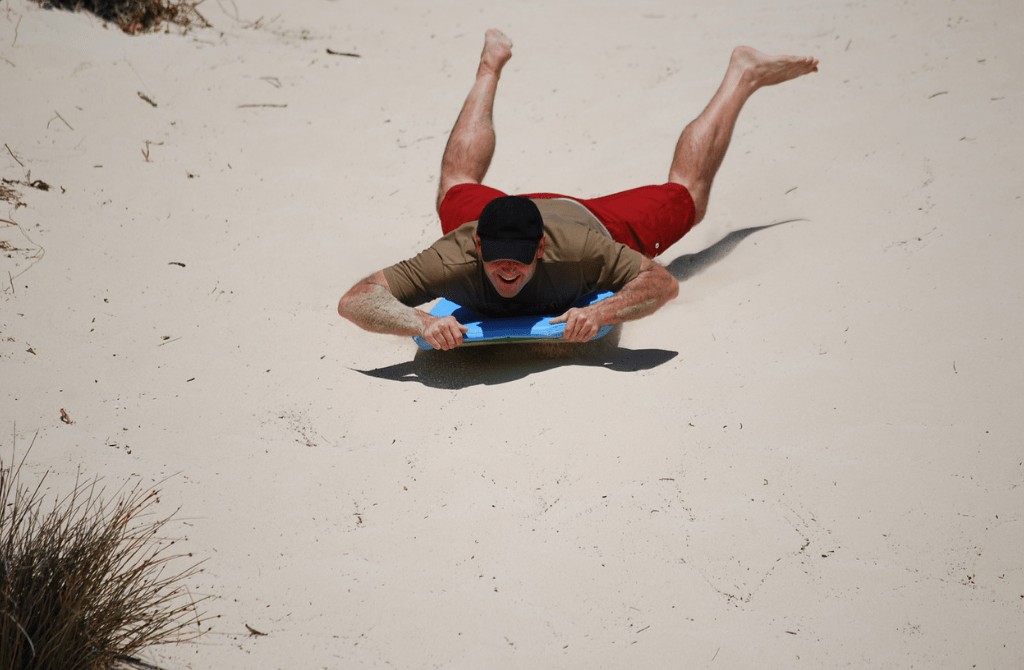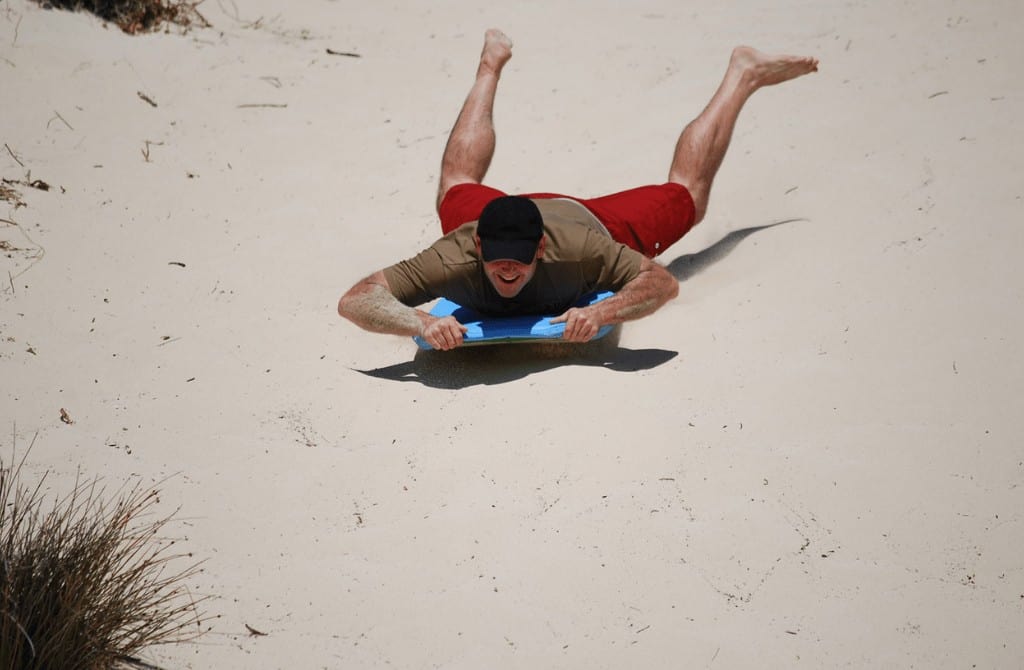 For the young and young at heart, Ninety Mile Beach is just waiting for an adventure. Miles (deceivingly only 55 of them) of pure white sand await at the northern tip of New Zealand's north island.
Popular activities include surfing the left-hand breaks or bodyboarding down the giant sand dunes. Either one will get your heart pumping and your soul singing! Just a word of warning – you'll need to keep an eye out for unexpected traffic on the sand… This beach is actually an official highway!
And while it may be tempting to take a trip down the scenic route yourself, it's probably best to leave the driving to experienced guides. Most car rental companies won't cover you if the worst should happen.
#2 Set Sail in the Bay of Islands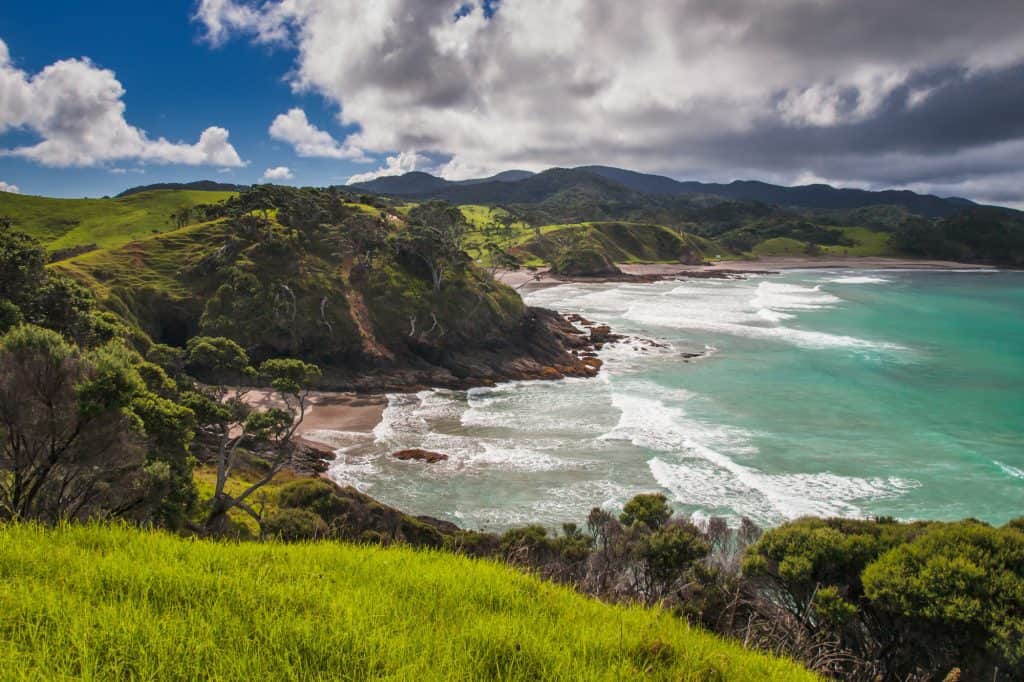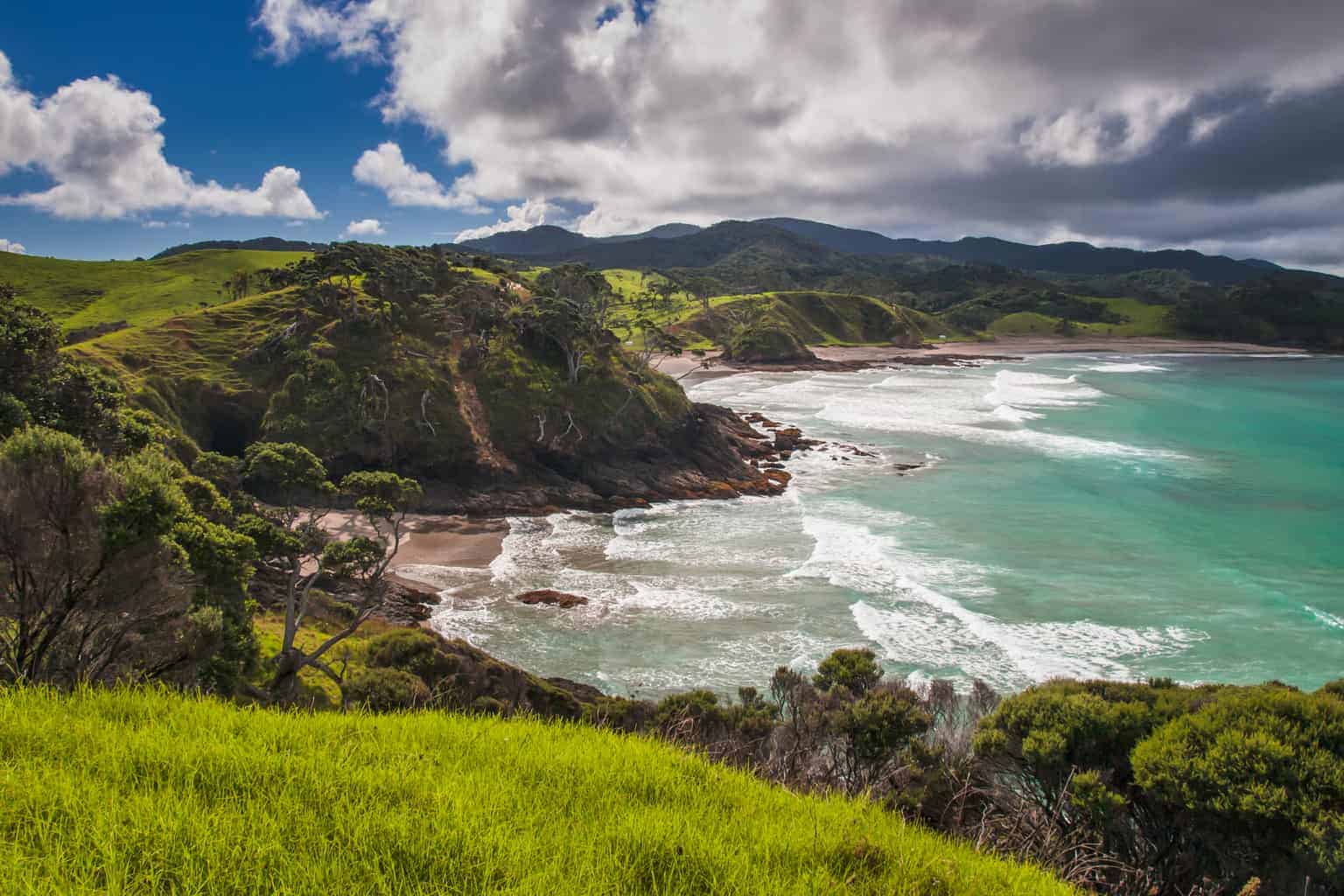 One of the greatest things about New Zealand is its accessibility. The best sights aren't reserved for the rich and resourceful, anyone can enjoy the spectacular nature of this wild land.
This rings true no more so than in the lush surrounds of the Bay of Islands. What feels like a wealthy sanctuary of perfect beaches, deserted islands and secluded inlets, is accessible to everyone. And this region of New Zealand's North Island is concealing some of the countries most interesting and important historical sites.
Hire a boat or a kayak to fully immerse yourself in this slice of paradise. Paddle out to the 'Hole in the Rock' on Piercy Island, or go in search of New Zealand's marine life. Dolphins, whales, fur seals and penguins all love this area of New Zealand as much as we do!
#3 Climb a Volcanic Island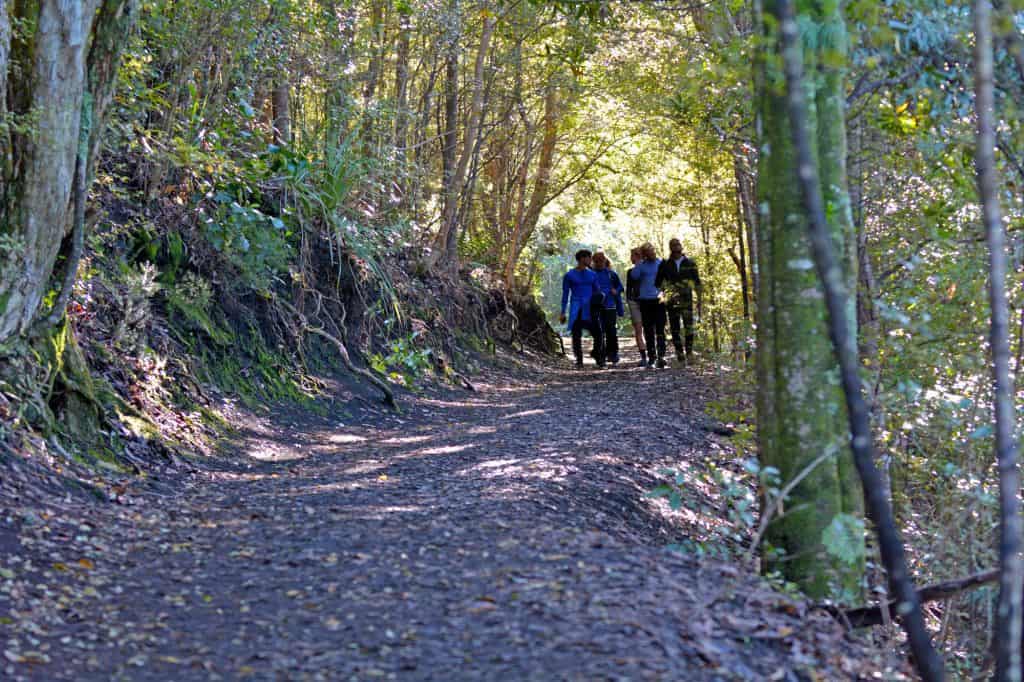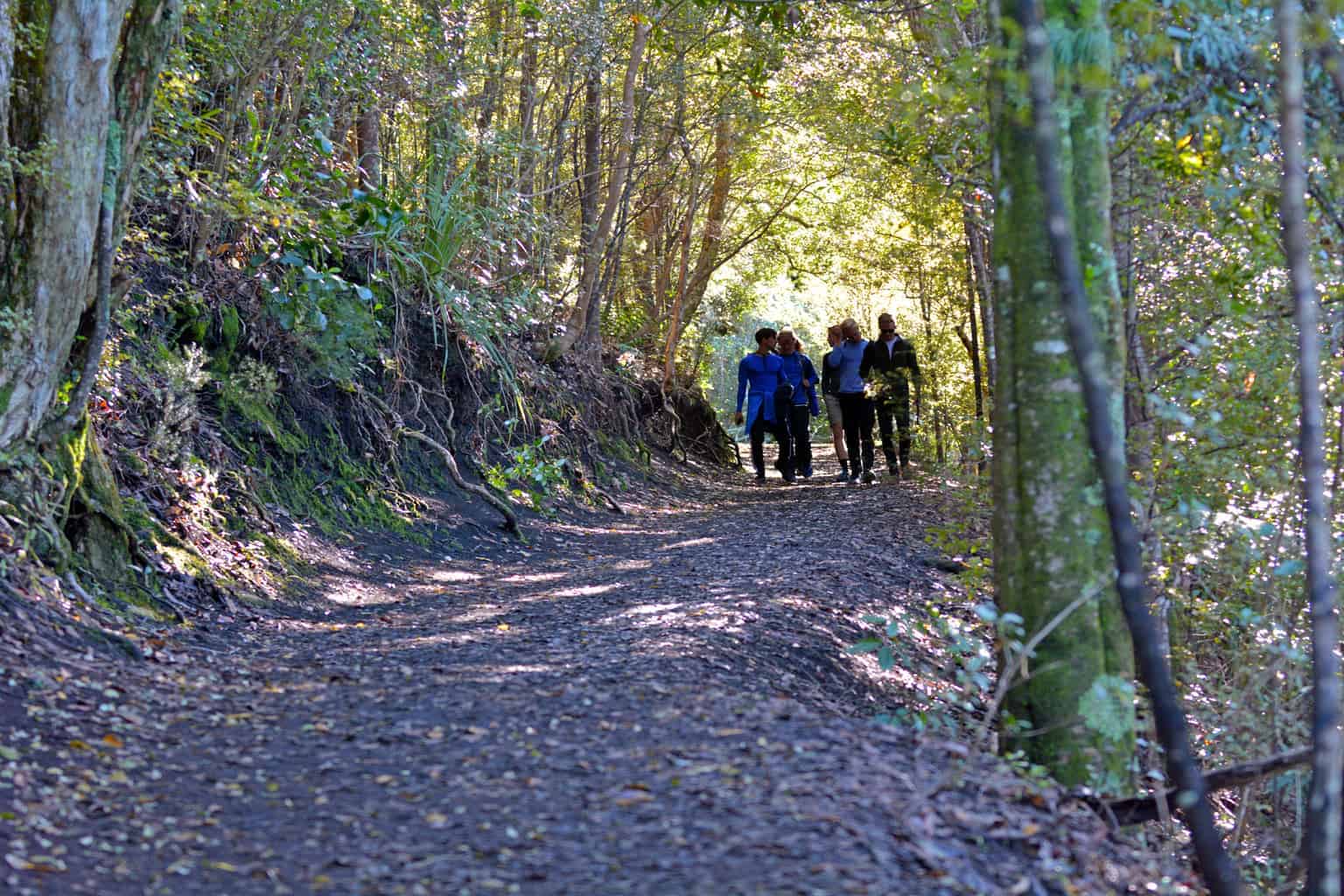 Rangitoto Island is New Zealand's youngest volcano – erupting from the sea a mere 600 years ago. A scenic reserve, the island is uninhabited save for the native birdlife that thrives here. A daily ferry service will deliver you to the island where you can spend the day exploring the various walks on offer – including the most popular summit track. This short, steep track will reward you with breathtaking 360 views over Auckland and its islands.
Probably the most unique ways of experiencing Rangitoto Island is to take the evening guided kayak. This tour allows you to watch the sun setting from the summit, before paddling back across the Waitemata harbour under the stars.
#4 Sample Some of New Zealand's Finest Wines on Waiheke Island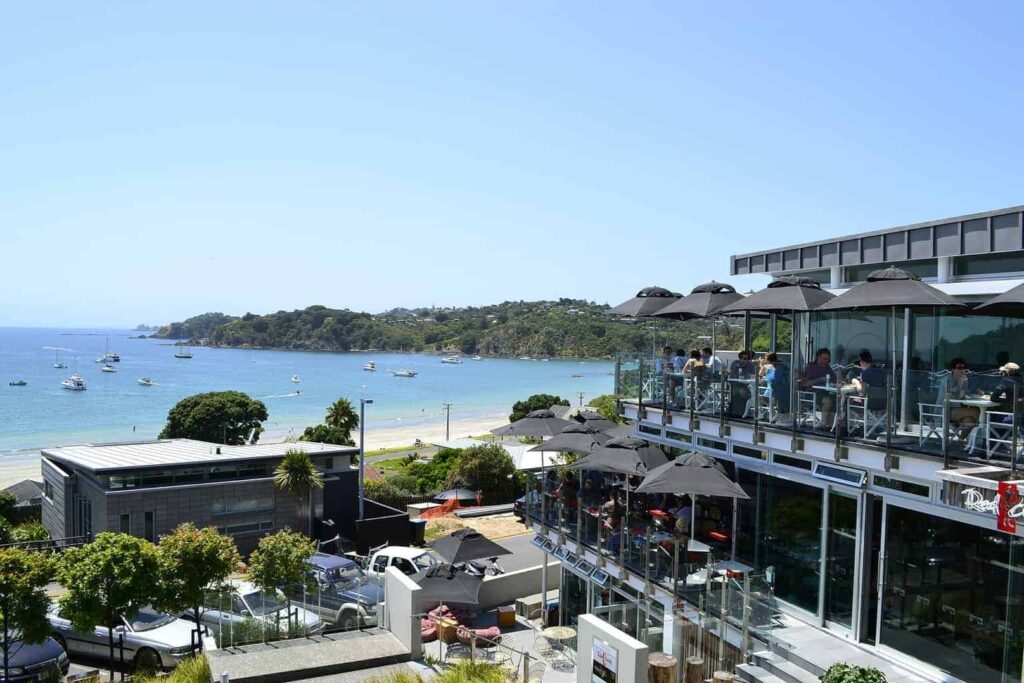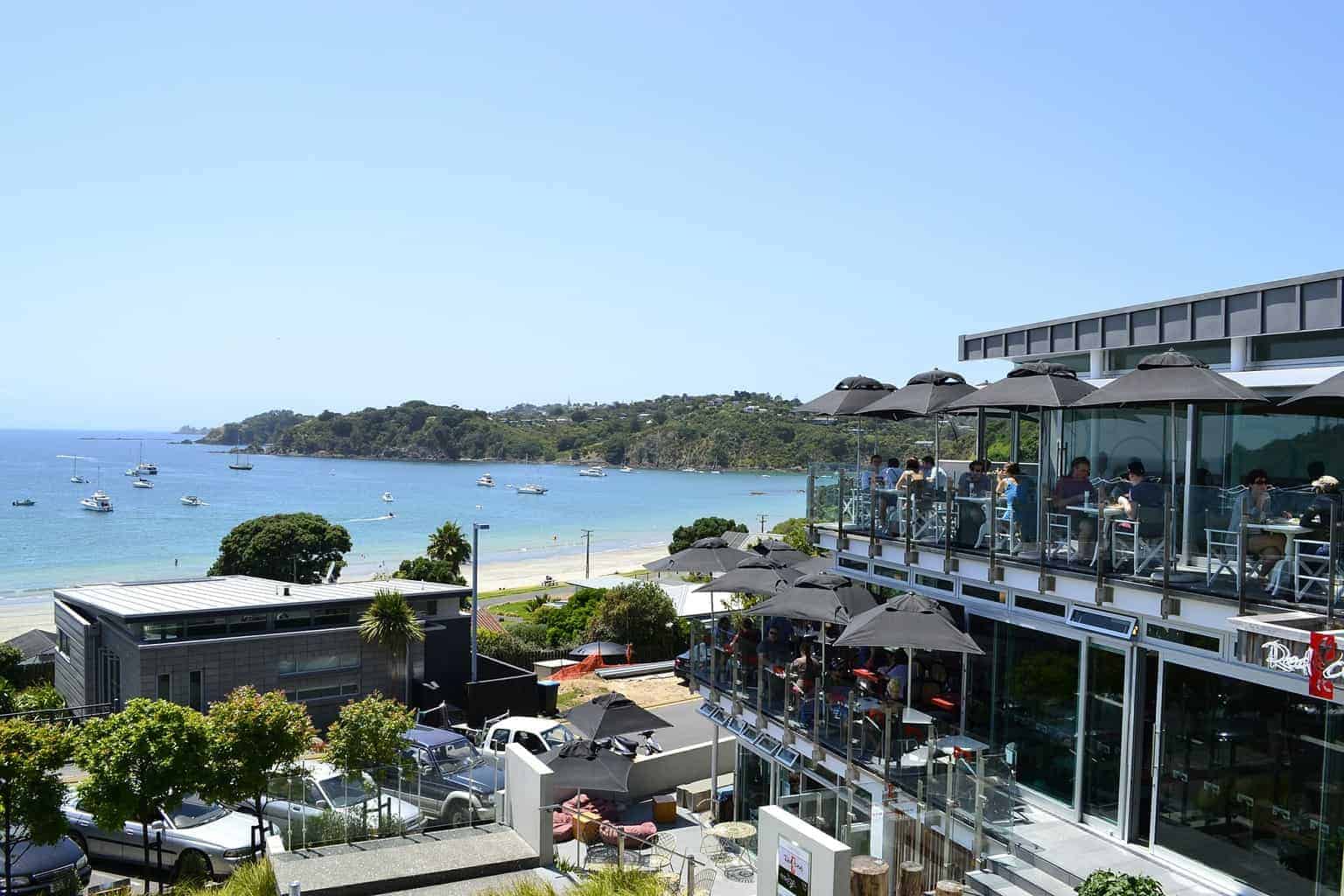 Waiheke Island is a popular day trip from Auckland City and is super accessible by ferry. Although the island's beaches are noteworthy, it's undoubtedly the award-winning wines grown here that draw visitors back time and time again.
With nearly 30 vineyards competing for space on the 92 sq km island, it's not hard to see why it has earned a reputation as a wine lover's playground. A popular pastime is to take a wine tour to some of the more popular vineyards, or stay for a few days in an exquisite holiday villa and sample the wines on island time.
#5 Chow Down on New Zealand's Favourite Exhibit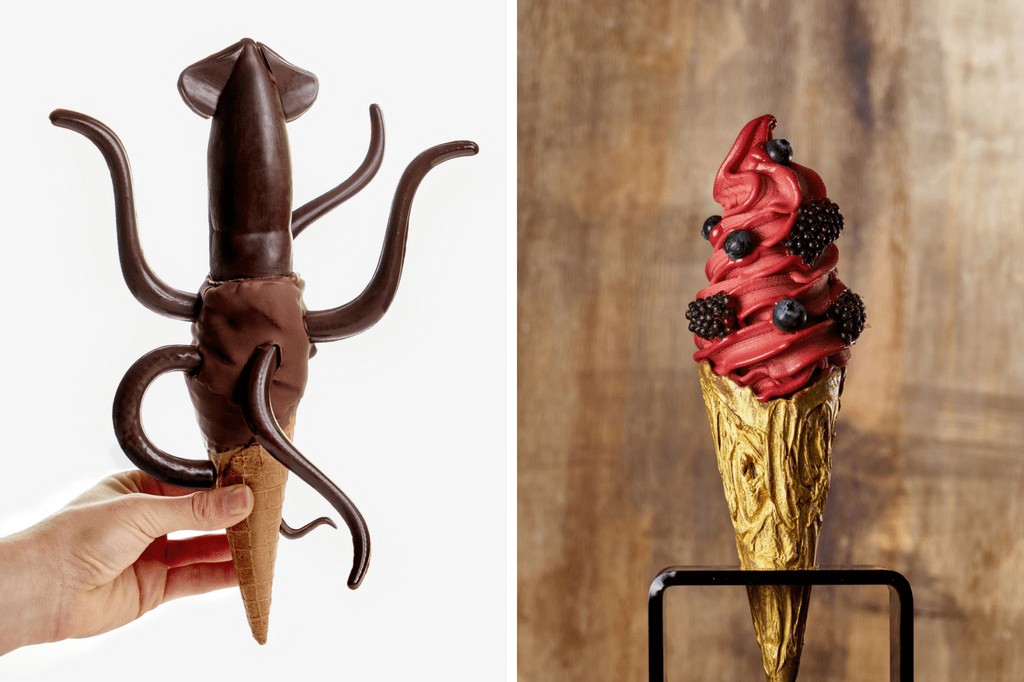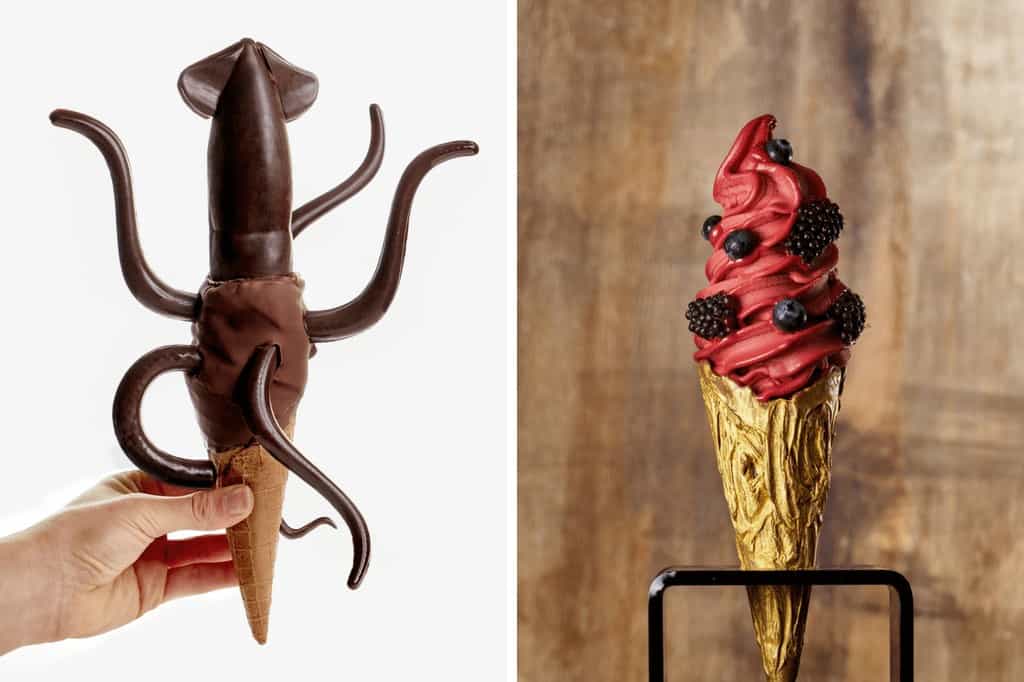 Did you know New Zealand is home to the only colossal squid display in the world? Wellington's Te Papa Museum houses the 470kg specimen that was captured in Antarctic waters in 2007.
It's a much loved New Zealand icon and now another of the country's icons – Giapo – have recreated the squid into an edible work of art! Giapo has long been famous for creating the most incredible ice cream in the world, and their latest creation – the Colossal Squid – is no exception.
A visit to Giapo's Auckland store is always an experience in itself, so head downtown to sample an amazing range of flavours (which includes many vegan varieties!) and tick this New Zealand must-do off your list!
#6 Walk up Auckland's Highest Volcanic Cone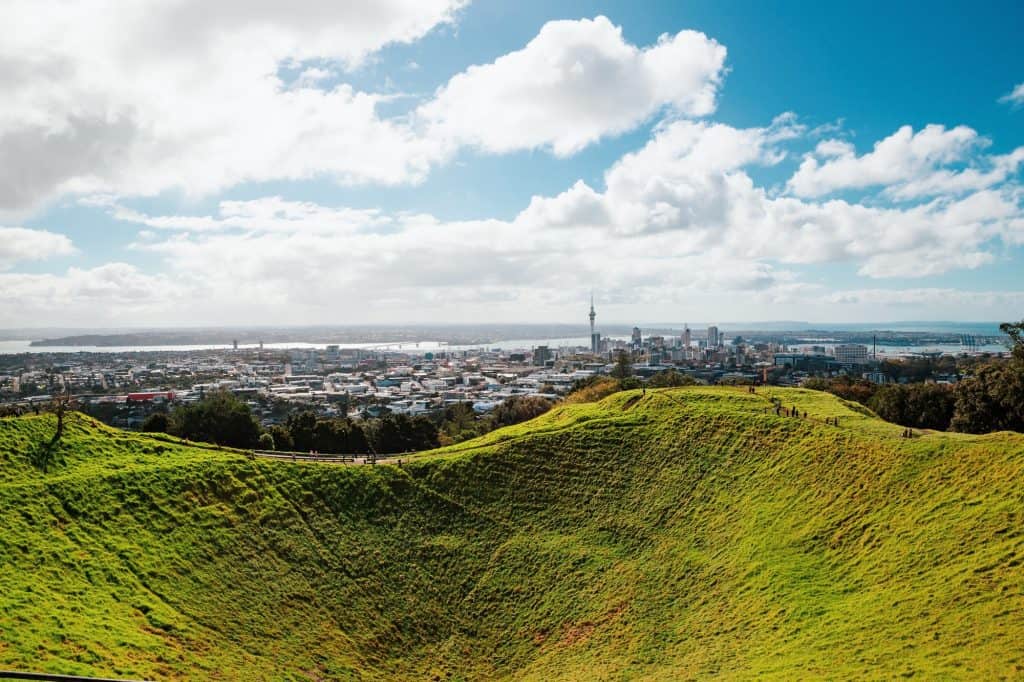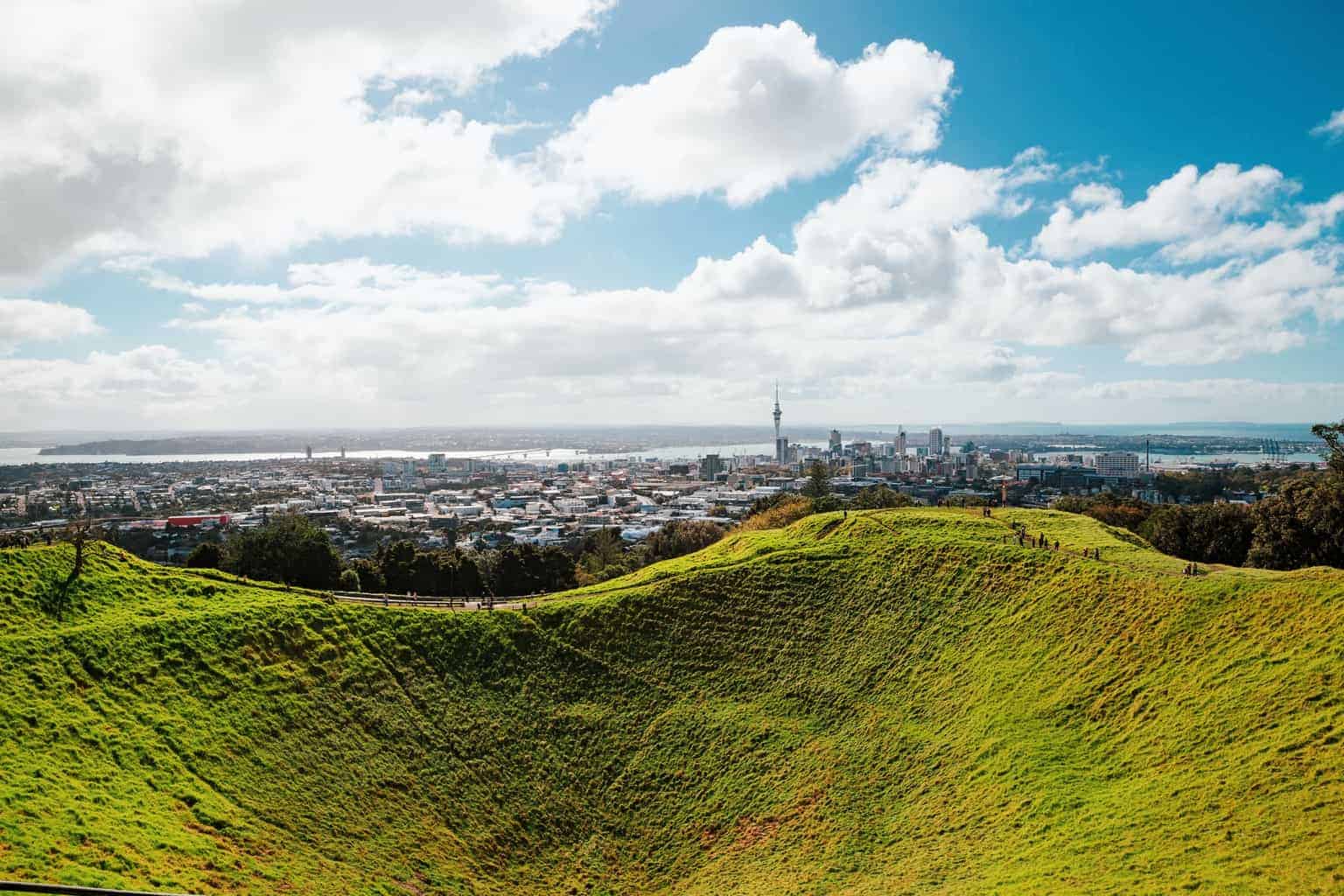 A surprisingly short walk will have you at the top of Auckland's highest volcanic cone, Mount Eden. Catch your breath (it's a fairly steep walk) as you take in the expansive views of Auckland City and its busy harbour.
The 50m deep crater is unlike anything you're likely to have experienced before. It's a sacred place, so be sure to admire it from above rather than walking through it. View the relics of an ancient Māori village, and on the way back down, check out the Eden Gardens, a tranquil oasis in a bustling city.
#7 Kayak around Cathedral Cove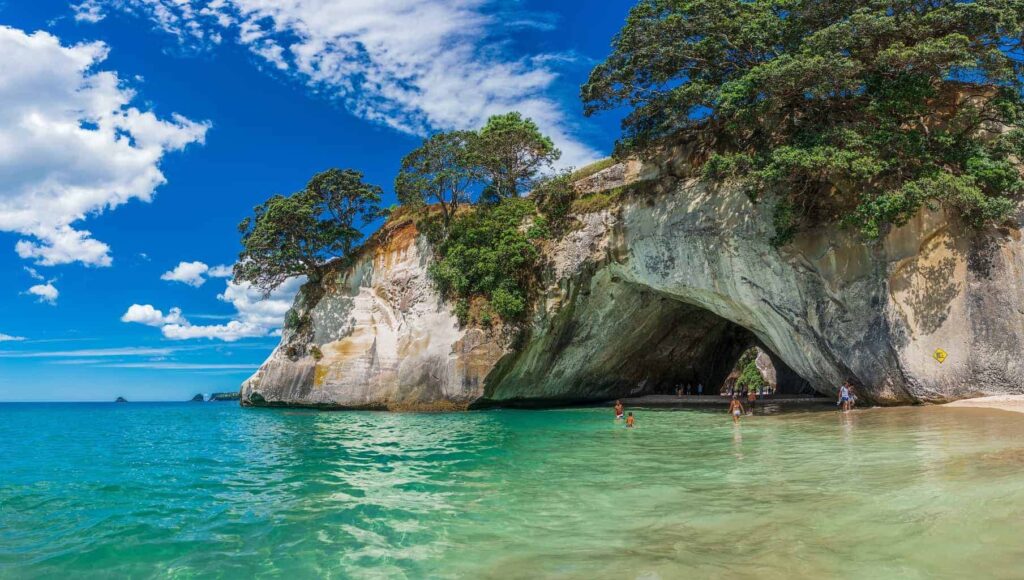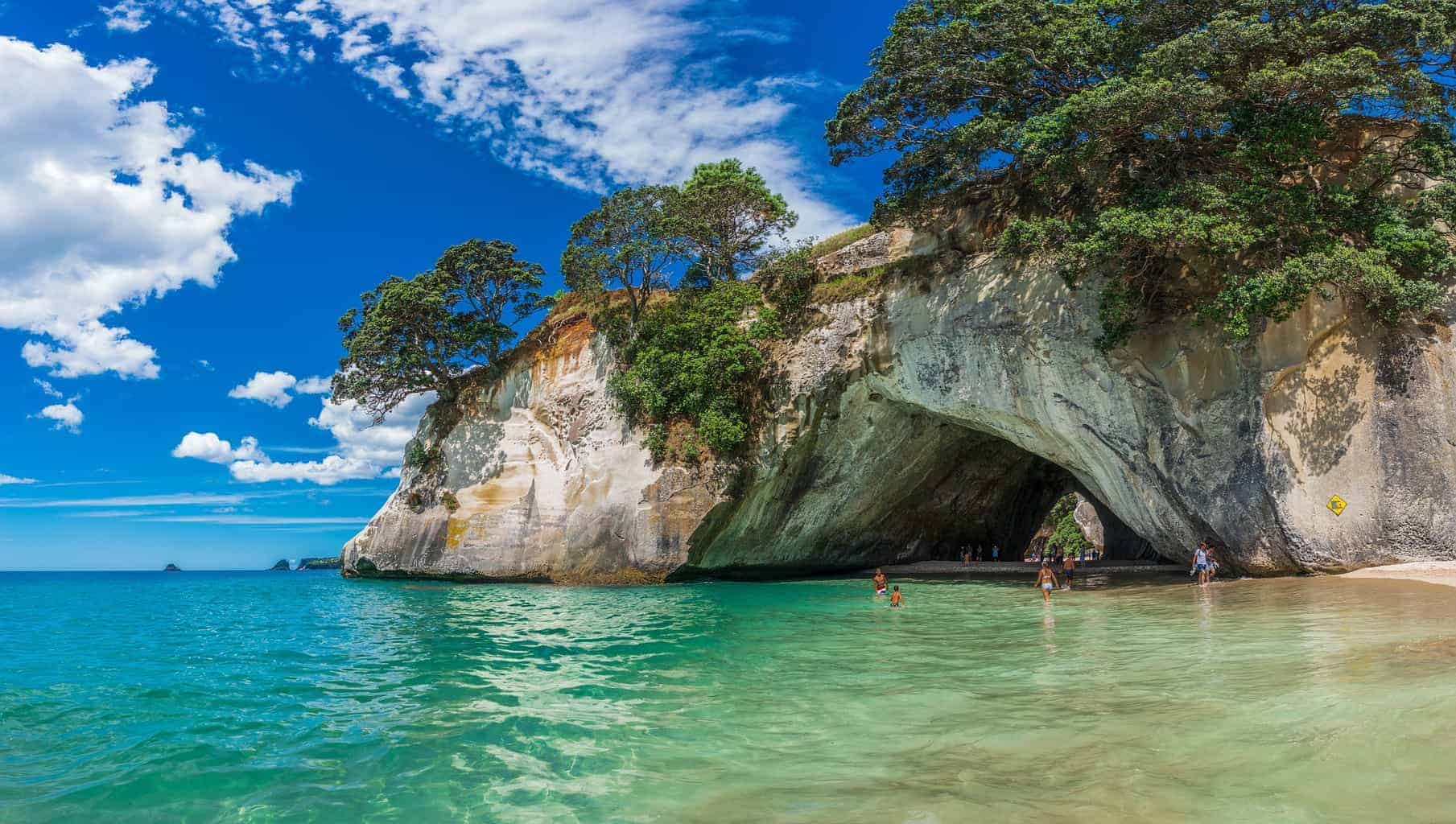 Also called Te Whanganui-A-Hei Marine Reserve, Cathedral Cove is touted as one of the best places to see in New Zealand. Located on the North Island, its isolated position on the Coromandel Peninsula adds to its irresistible appeal.
You can't drive to the secluded cove, you only have the option of walking or taking to the seas. Boat tours will allow you to explore the caves and cliffs while learning about the history of the area, while kayaking allows a more intimate experience with the opportunity to 'park up' and enjoy the beach when the desire arises.
#8 Dig Your Own Spa at Hot Water Beach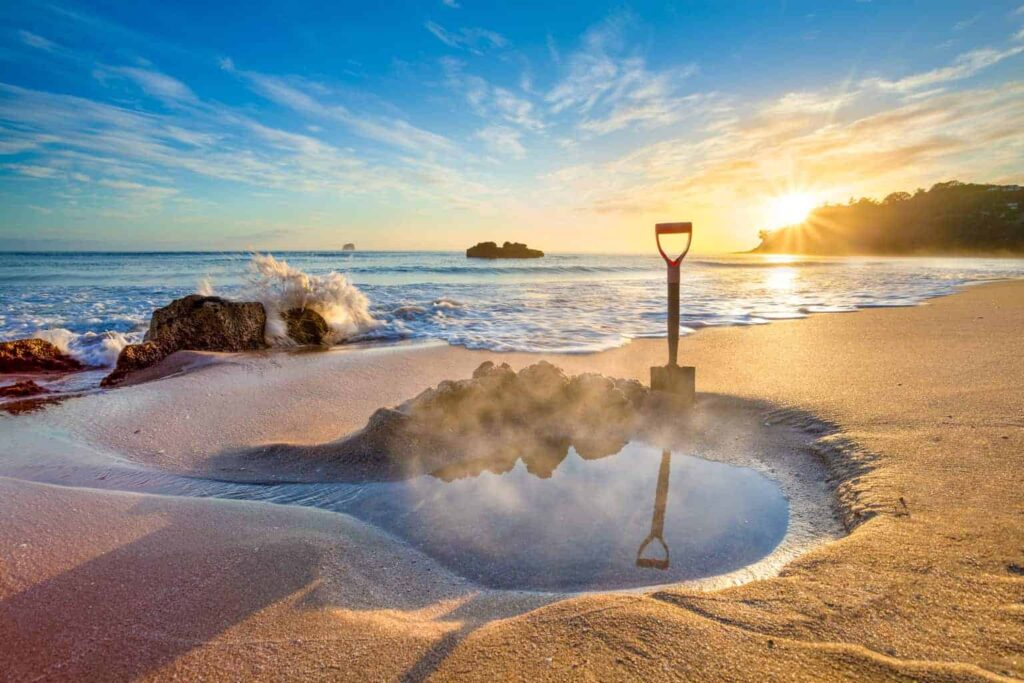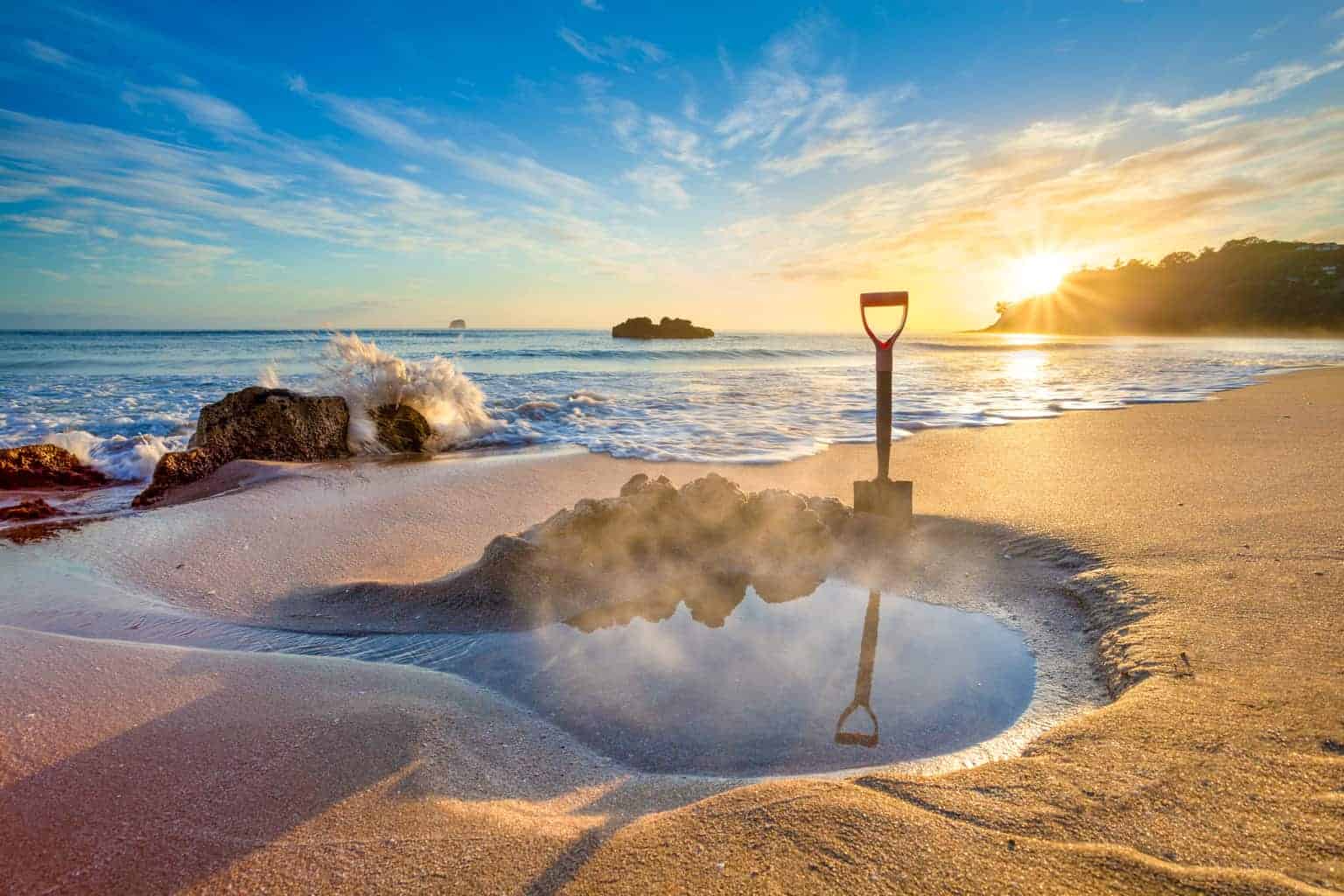 Grabbing a spade and digging your very own hot water pool in the sand is somewhat of a Kiwi institution. Located in the Coromandel, not far from Cathedral Cove, Hot Water Beach has become one of the most popular things to do in New Zealand. For locals as well as visitors!
The beach is a spectacular place to visit any time, but 2 hours before and after high tide you'll find families, couples and friends brandishing gardening tools as they head towards the beach. Soak in the warm water and relax as you enjoy the stunning scenery that surrounds you.
#9 Hang Out at the Hamilton Gardens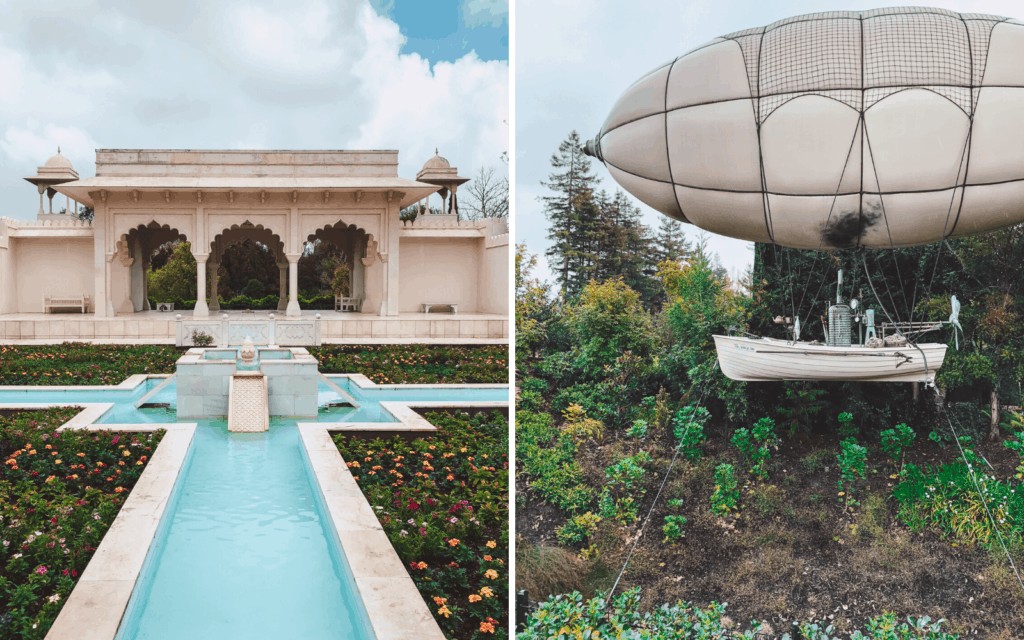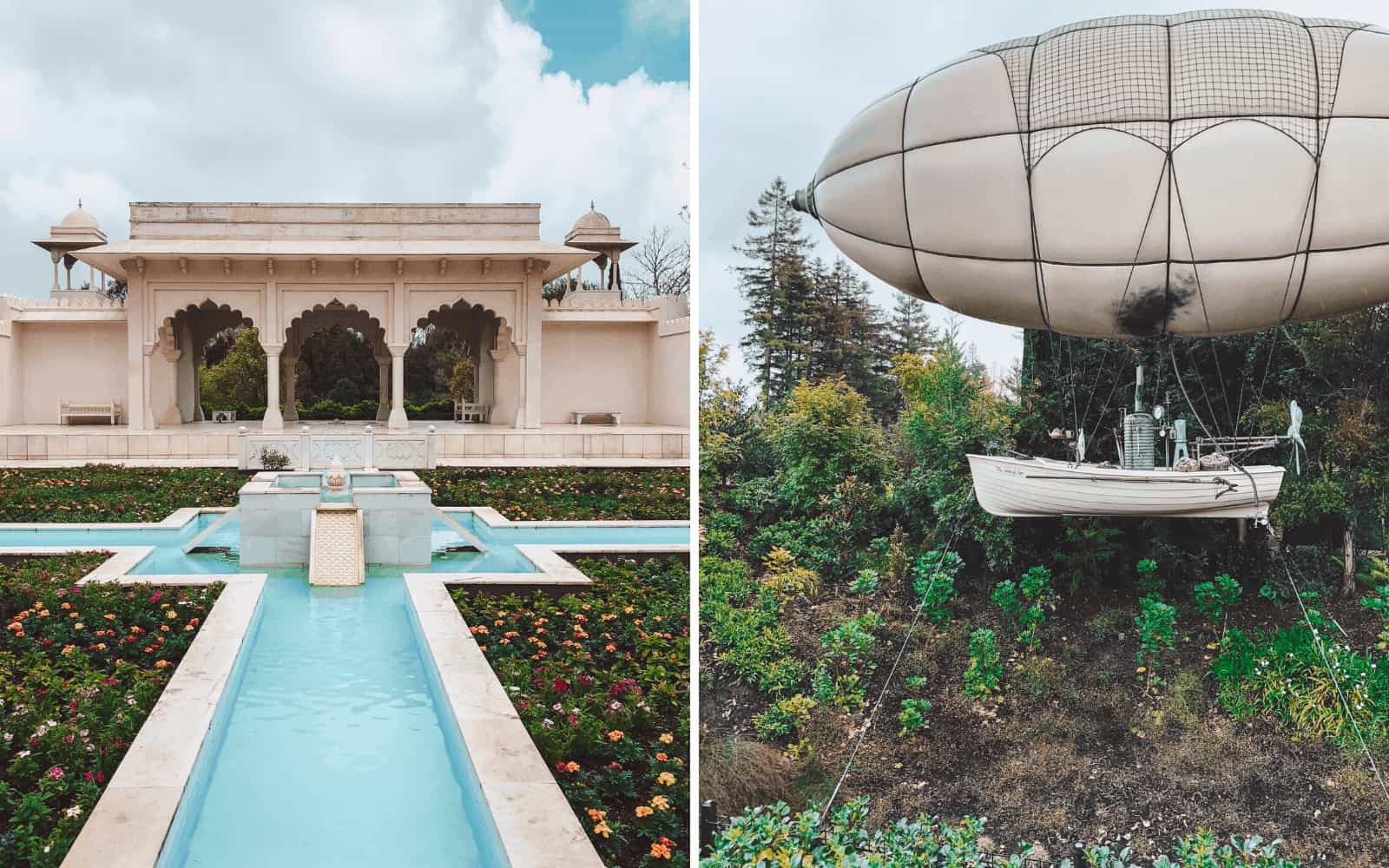 Hamilton far a way from the normal at the top of visitor's wish lists when planning a trip to New Zealand, but there's one very good reason you should be adding this underrated North Island town to your itinerary. The Hamilton Gardens are an award-winning attraction, world-renowned by garden enthusiasts, but little known to everyone else. The thing that really makes them stand apart is the elaborate themes they're designed around. Walking through the gardens is like taking a tour around the world – while being much more achievable!
Be immersed in the zen-like space of the Japanese garden, smell the pungent aroma of gardenias in the Chinoiserie Garden, be transported to Italy in the Renaissance garden and learn about Māori food production techniques in the Te Parapara garden. There is so much to see and do within the garden complex, you could easily spend the majority of the day there.
And the best part is that the gardens are completely free to enter! If you're visiting New Zealand with kids, they'll love the complementary activity sheets and the destination playground at the end, not to mention the onsite café serving up all their favourite treats.
#10 Unleash Your Inner Movie Geek at Hobbiton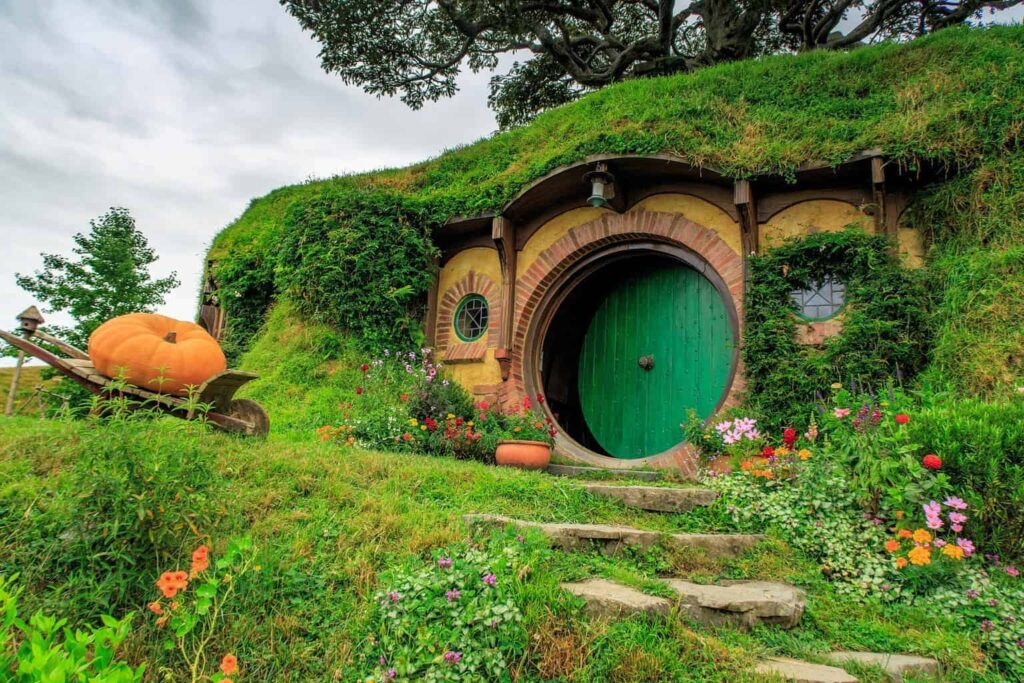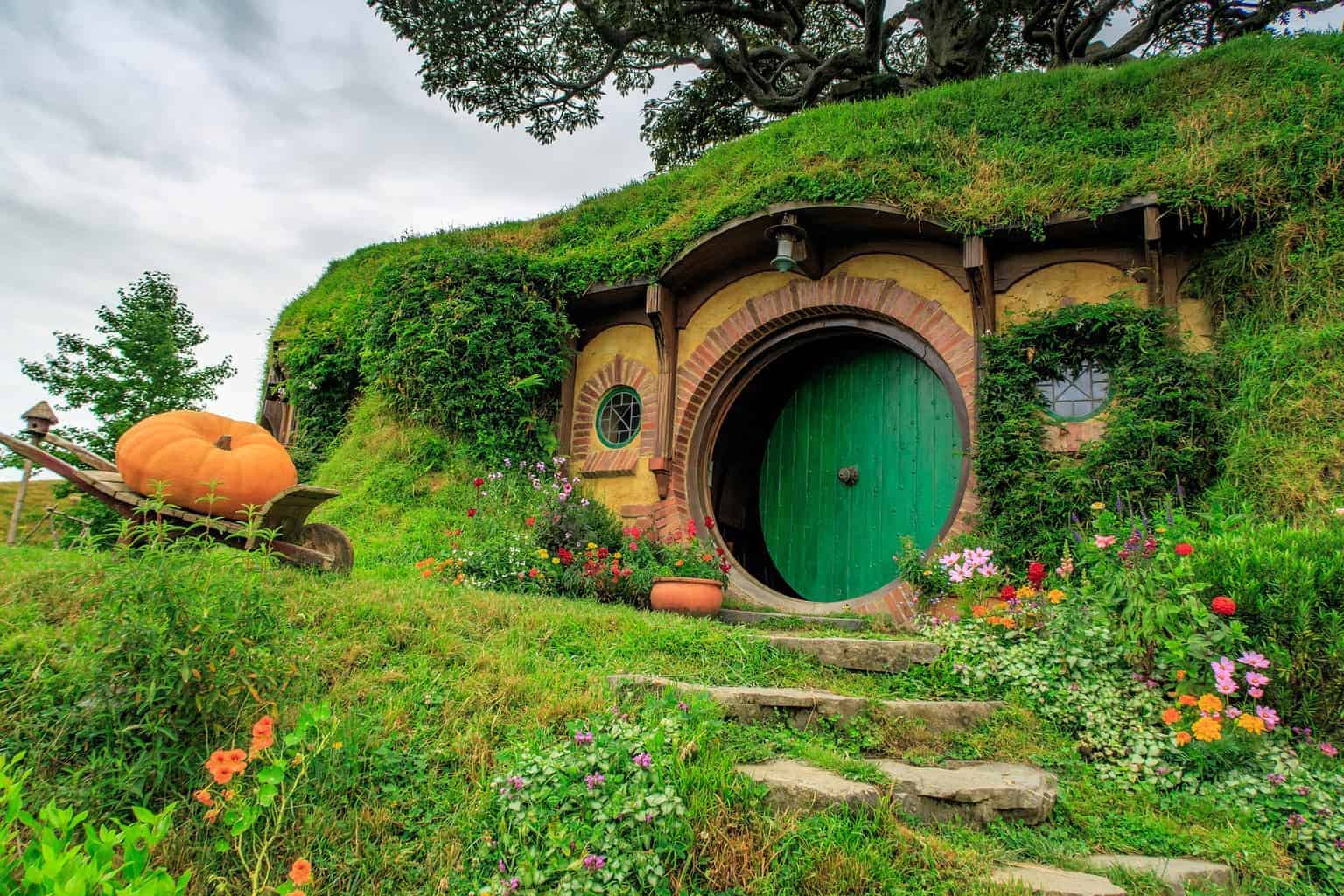 One of the most popular attractions in the north island, Hobbiton is also one of the most unique things to do in New Zealand! Where else can you step inside a movie set and instantly be transformed into the real middle earth?
Wander around the shire, the real-life movie set that was featured in The Lord of the Rings and The Hobbit films. Take your time to appreciate the effort that has gone into making every detail in this fairytale land a magical place. It's certainly an experience like no other, whether you're a fan of the Peter Jackson films or not!
#11 Visit the Glowworm caves at Waitomo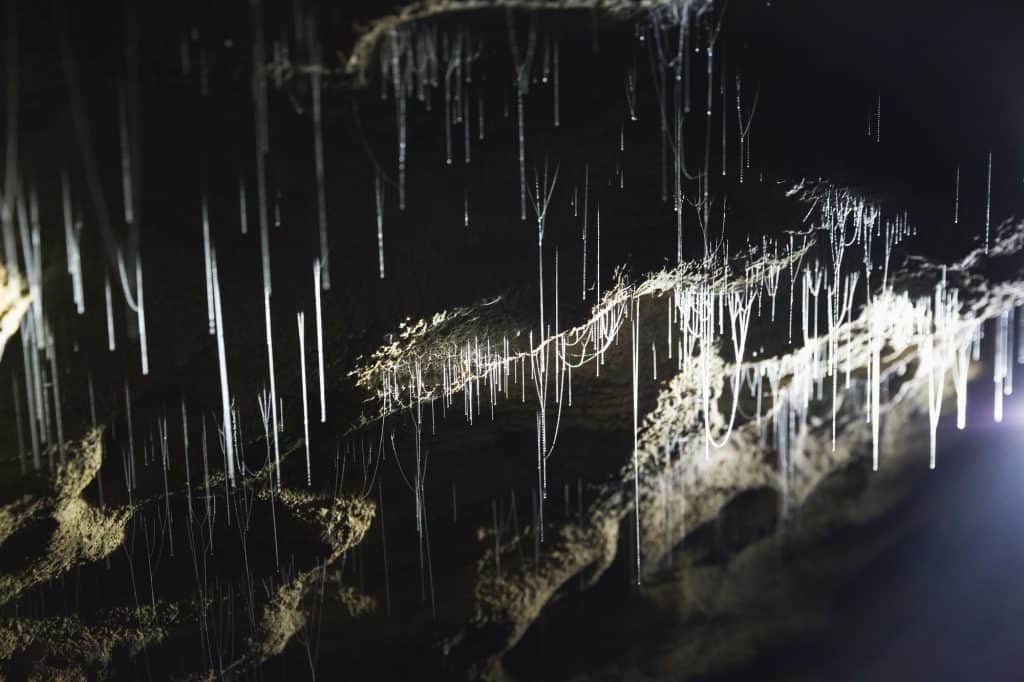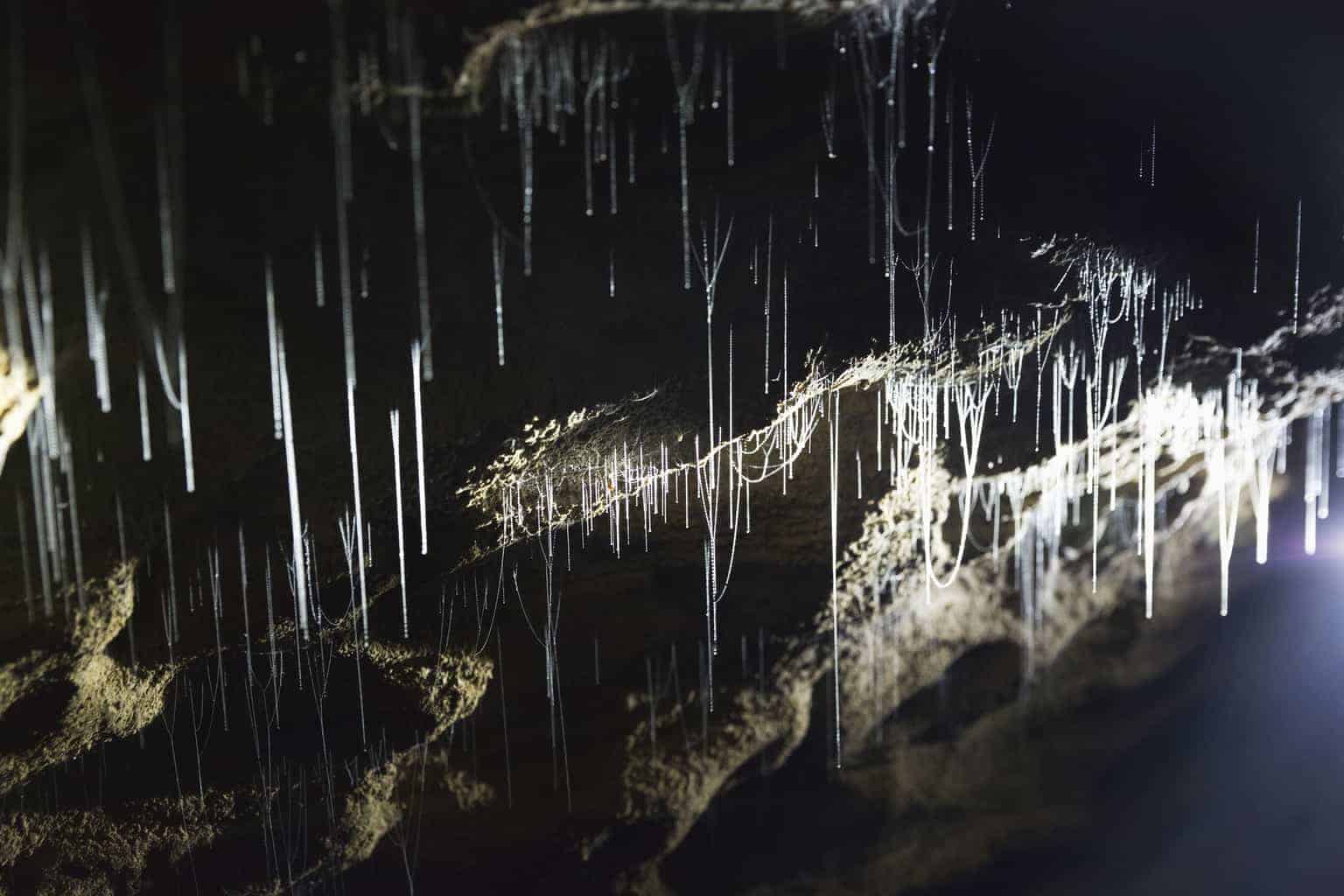 The Waitomo caves have a reputation for being one of the best places to see glow worms in the world. You can find Arachnocampa Luminosa (the species of glow worm native to New Zealand) in many parts of the country, but the Waitomo caves host the most accessible and impressive collection.
Dive into the ancient caves below the rolling green hills of King Country to see the spectacle created by these luminescent creatures. If you dare, you can even go zip-lining into the caves, with just the glowworms lighting your way, before climbing underground waterfalls in the dark. Or, for a more subdued experience, simply sit back and admire the show on a guided boat ride.
#12 Visit the Bubbling Mud Pools in Rotorua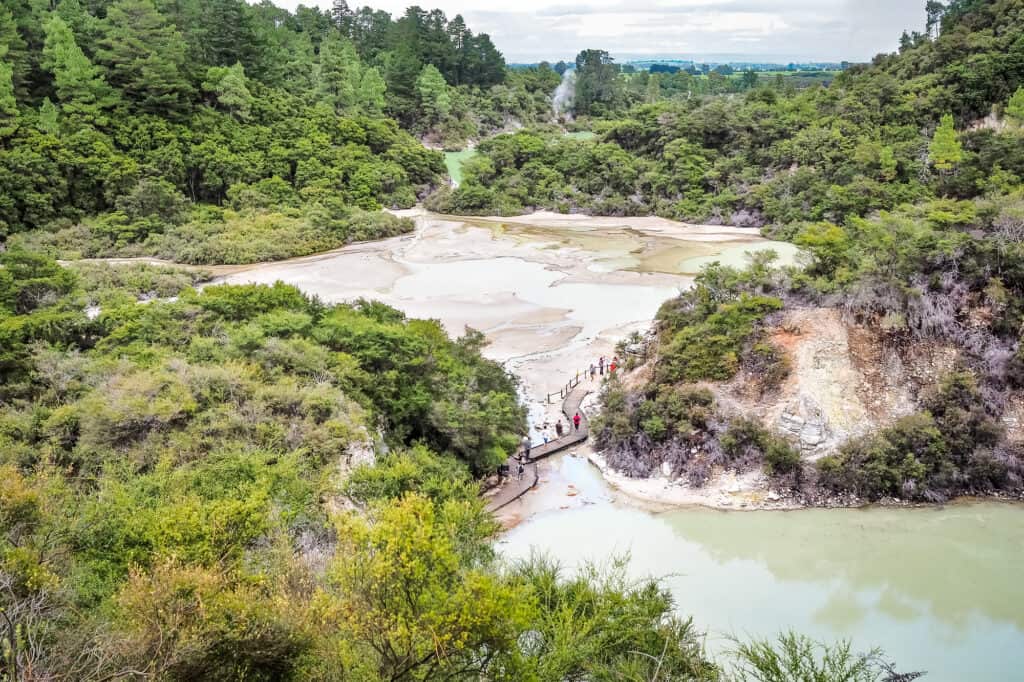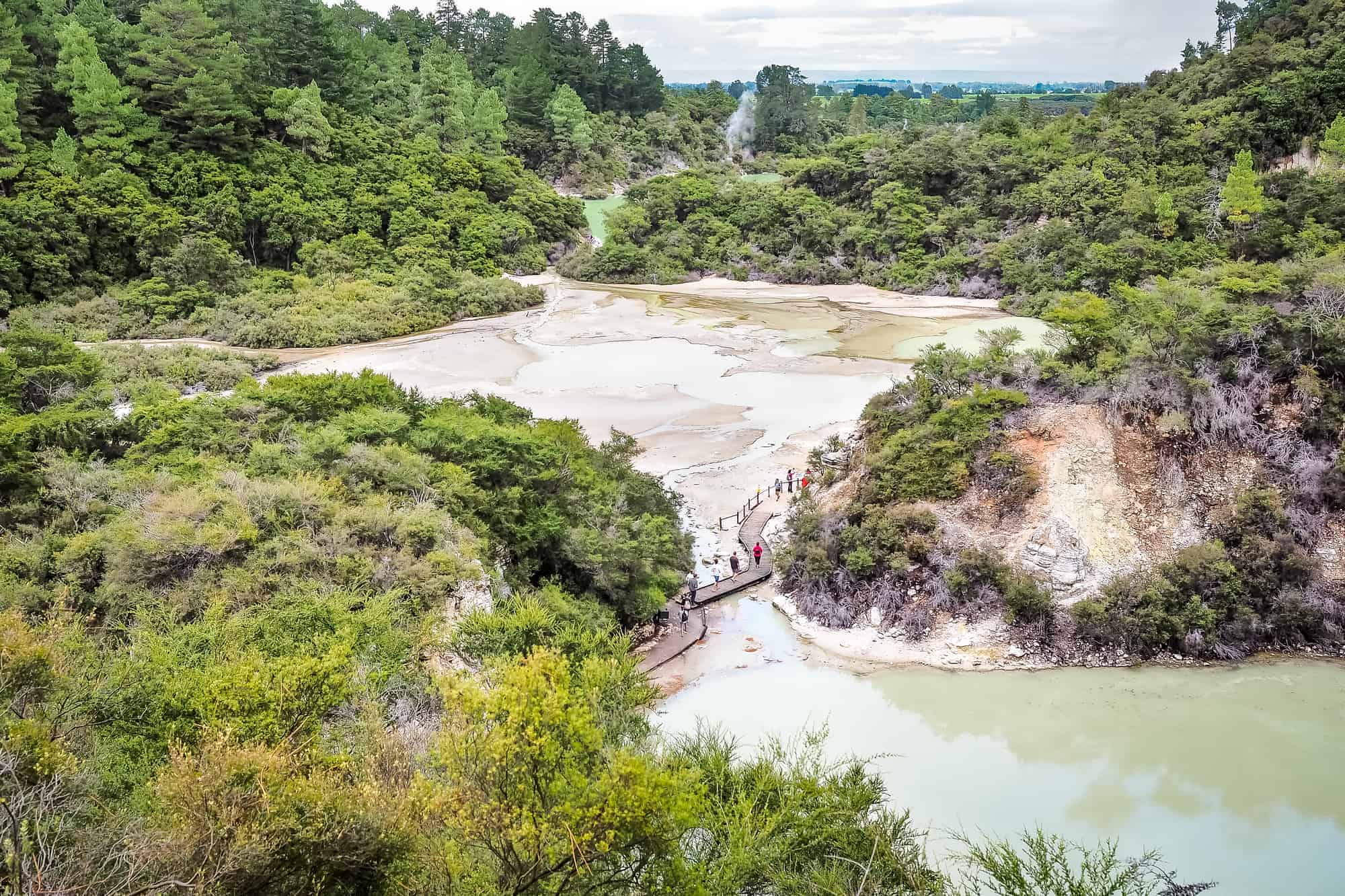 Rotorua is a hotbed – quite literally – of geothermal attractions. Powerful geysers, colourful volcanic lakes, and bubbling mud pools can be found sprouting from otherwise innocuous-looking parks around the central North Island town.
Among the most popular places to view these otherworldly natural attractions are Hell's Gate Geothermal Park and Wai-O-Tapu Thermal Wonderland. Wai-O-Tapu offers a stunning self-guided walk through a unique volcanic landscape, as does the ever-popular Hell's Gate. However, the latter also offers the chance to soak in a therapeutic mud bath after your exploration.
If you're looking for a more budget-friendly way to enjoy the geothermic wonders, never fear! There are plenty of simmering basins and bubbling sediments to be found right in the heart of the city. Head to Kuirau Park to enjoy the spectacle among tranquil surroundings. If you're visiting New Zealand with kids, they'll also love being let loose in the large playground in the park.
#13 Immerse Yourself in Māori Culture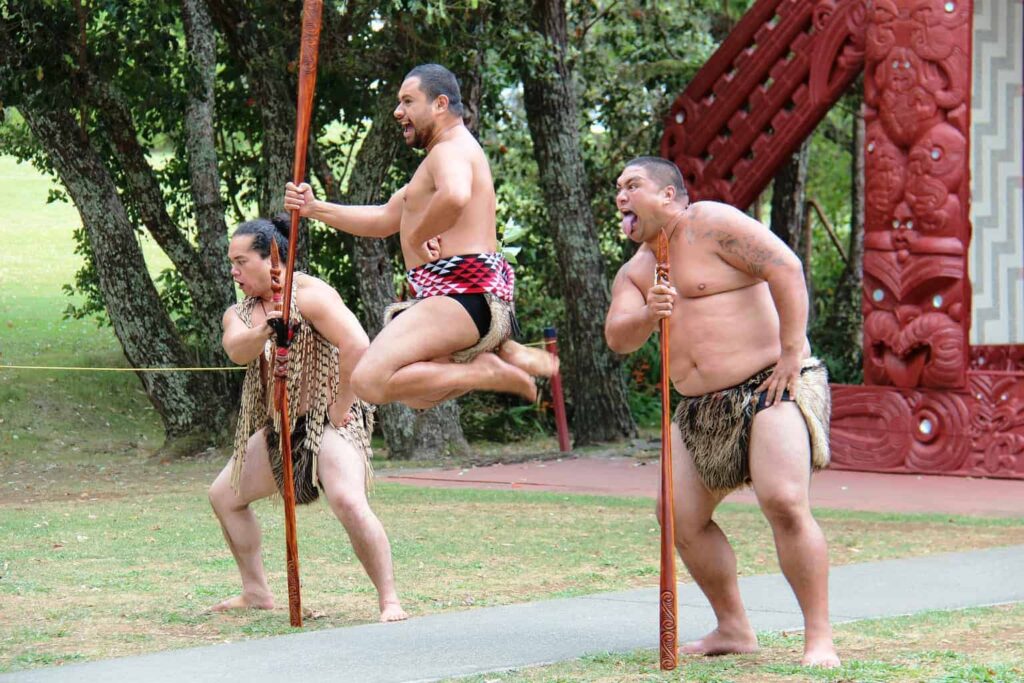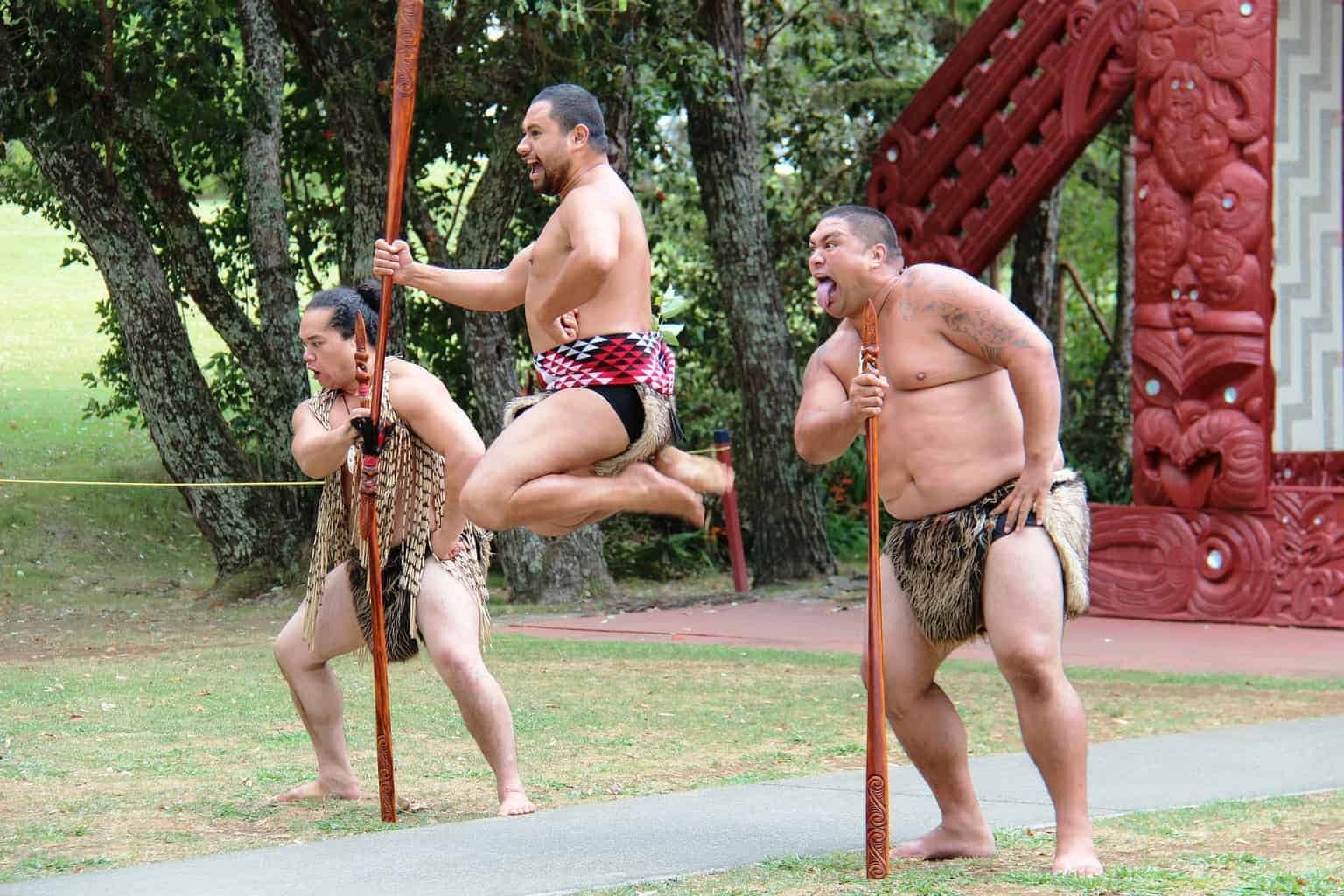 There are many ways to get acquainted with New Zealand's indigenous culture, from spending the night in a marae (a Māori meeting house) and being welcomed with a pōwhiri, to simply learning about Māori heritage at Te Papa. Whichever way you chose to learn about New Zealand's past, you'll come away with a new respect for the land and its people.
But perhaps the most accessible way to learn about and have an authentic experience of Māori culture is in Rotorua, at the Tamaki Maori Village. Here you can witness the power of a Haka, learn about ancient traditions and eat a hangi (meal cooked beneath the ground). It's a truly unique experience and one of the most memorable things to do in New Zealand.
#14 Be Amazed by the Waimangu Volcanic Valley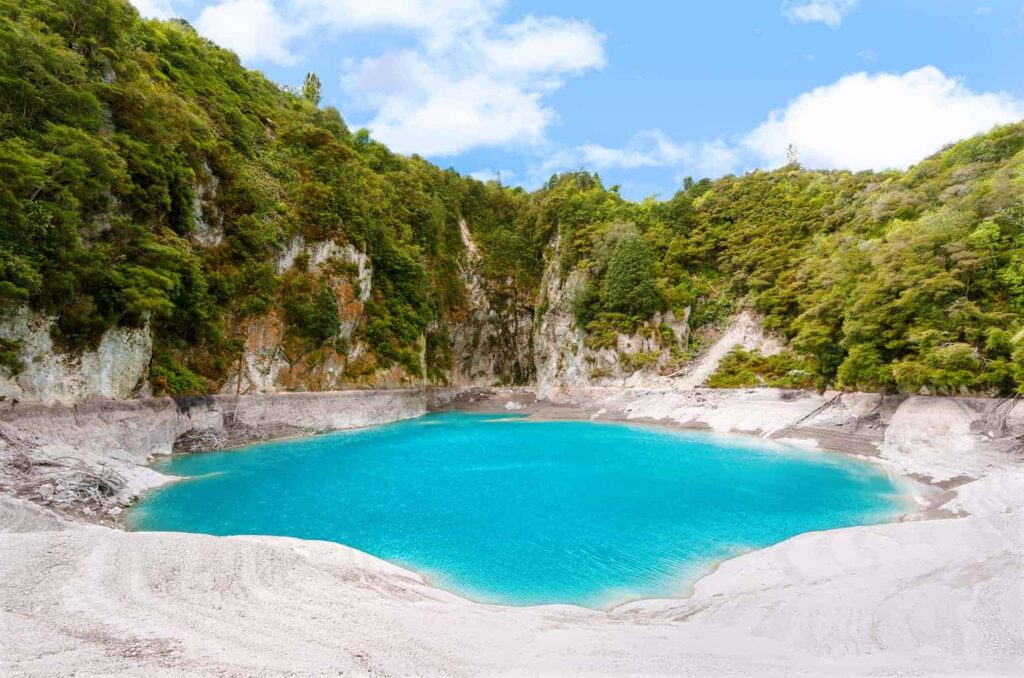 The world's youngest geothermal system, Waimangu Volcanic Valley was created mid-1886 by the volcanic eruption of Mount Tarawera. A magical place brimming with bubbling pools, steaming craters and one of the bluest lakes you've ever laid eyes on.
Inferno crater (pictured below) is a sight to behold, but while it looks inviting, you'd be unwise to swim in the water as it's highly acidic and can get as hot as 80 °C! Nearby you'll find Frying Pan Lake, the largest hot spring in the world, and the steaming Cathedral Rocks.
#15 Ride the Rere Rock Slide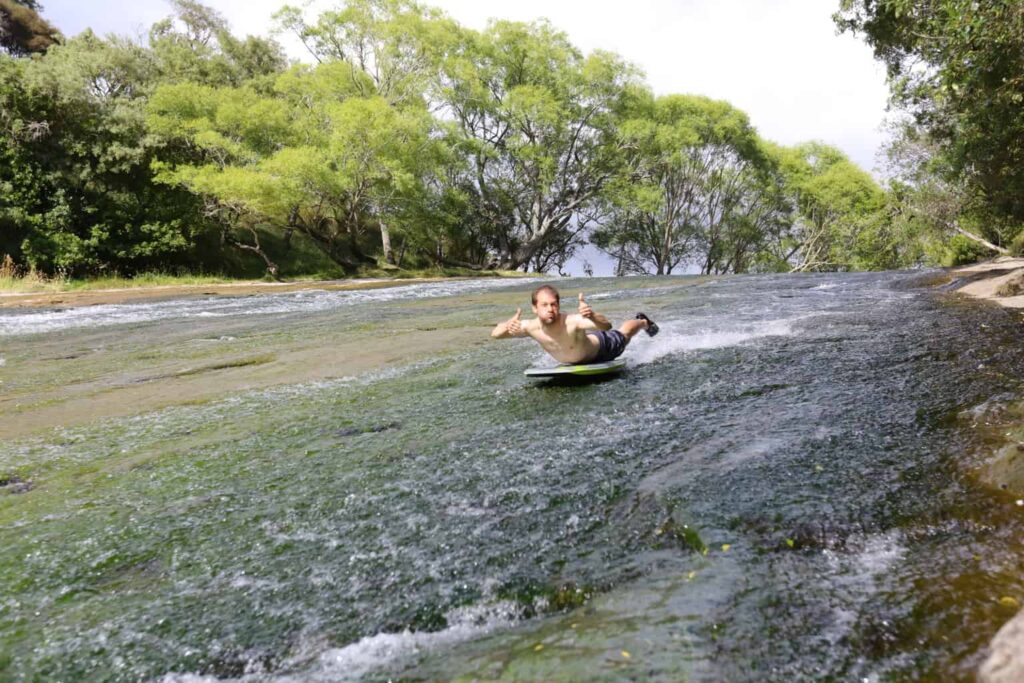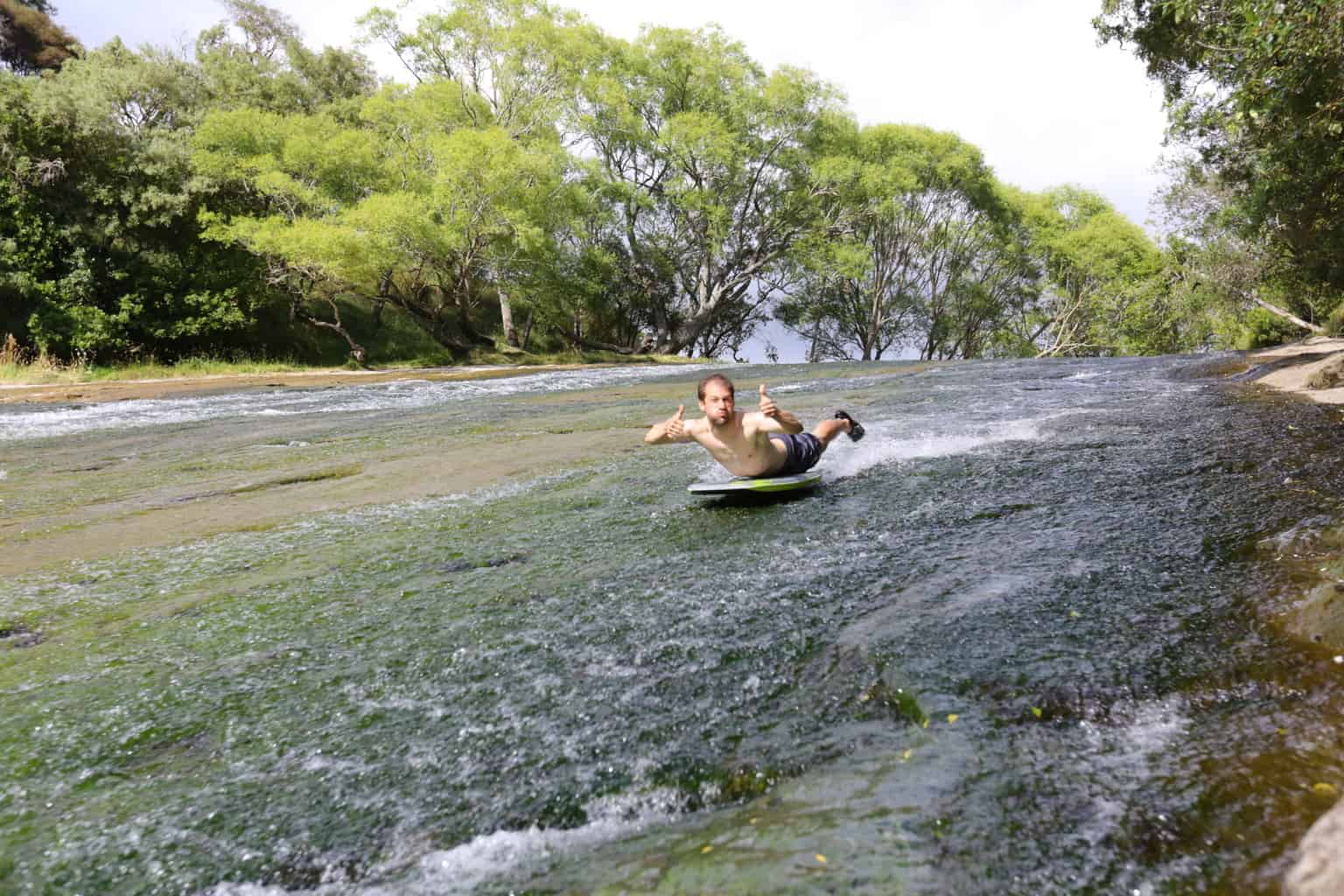 The Rere Rock Slide was a much-loved attraction for years with Gisbornites. Local families would head to the remote rock slide brandishing bodyboards, lilos, or anything at all that makes a smooth ride, in order to careen down the 200m slippery surface.
The little-known (outside of Gisborne) attraction was recently thrust into the spotlight when a drone video shot in the area went viral, causing an internet sensation. I suspect it's busier now than it was when I used to visit in my teens, but I'm sure it's still one of the best things to do in New Zealand for thrillseekers!
#16 Paddle out to the Mine Bay Māori Rock Carvings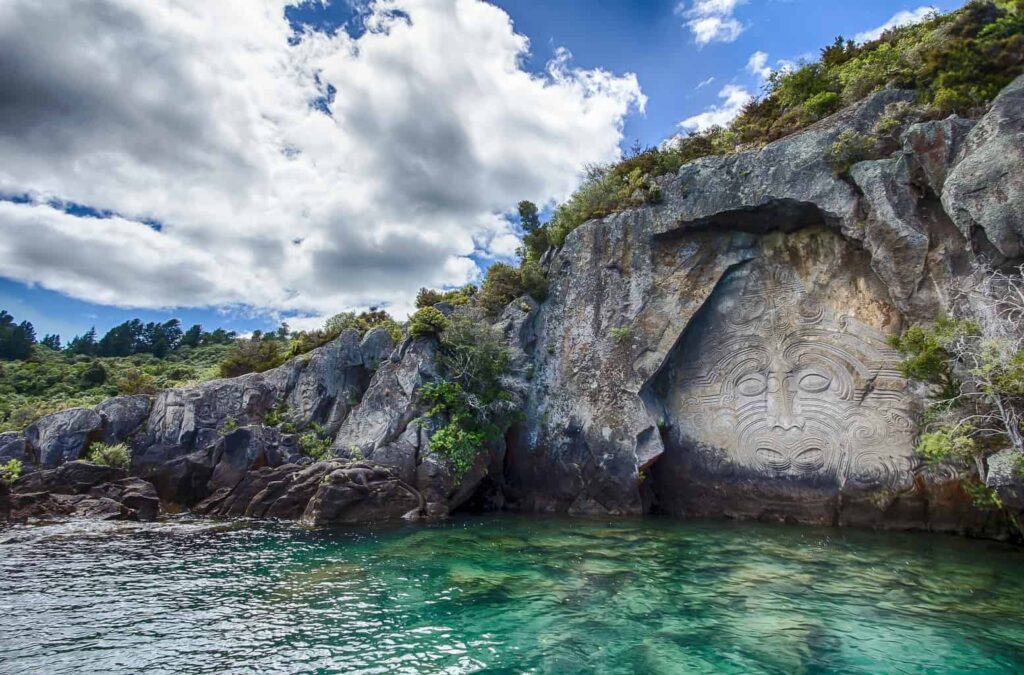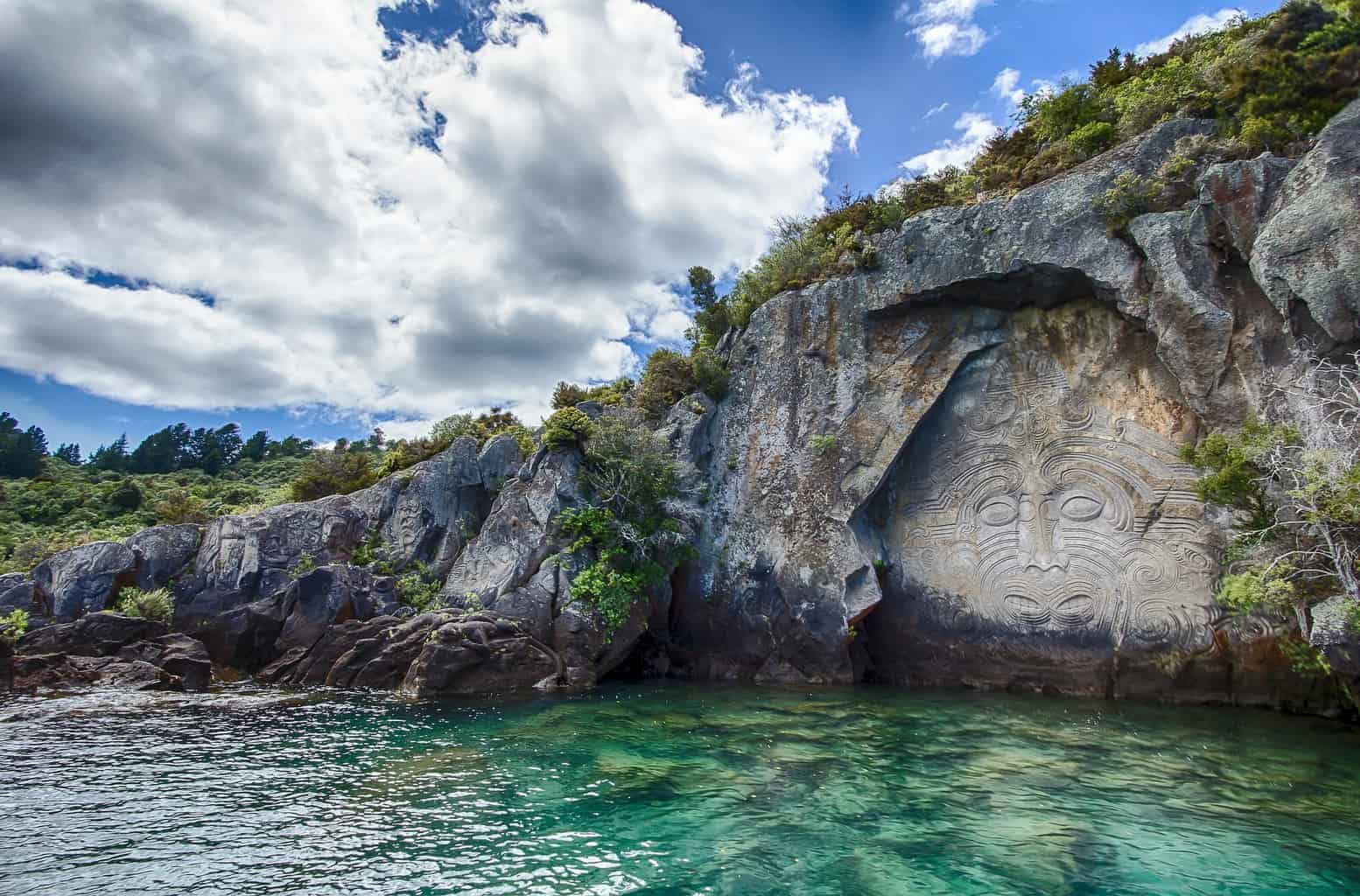 One of New Zealand's most underrated, yet significant sights is that of the Mine Bay Māori rock carvings. The carvings were a labour of love led by Matahi Brightwell and his team of four to create the 10m high depiction of his ancestor Ngatoroirangi.
It is located on the side of a low promontory, the carvings are only accessible by navigating the calm waters of Lake Taupo. In order to get there you can paddle out in a kayak, take a boat tour, or even fly in by helicopter or floatplane! Whichever way you experience the beauty of these rock carvings, it will leave a lasting impression on you.
#17 See Kiwi Birds in the Wild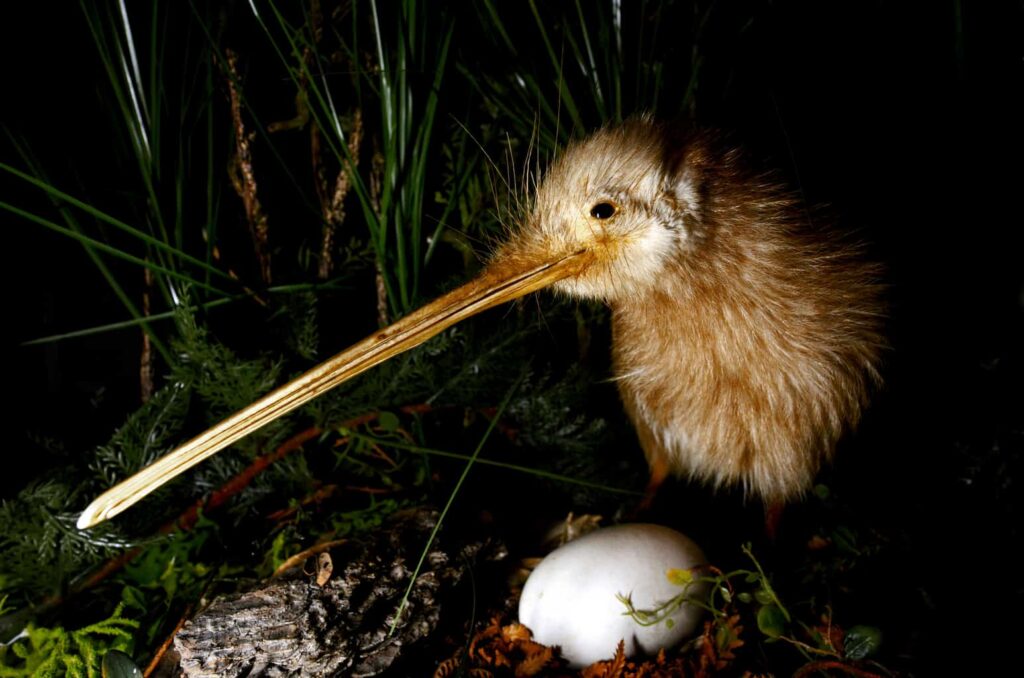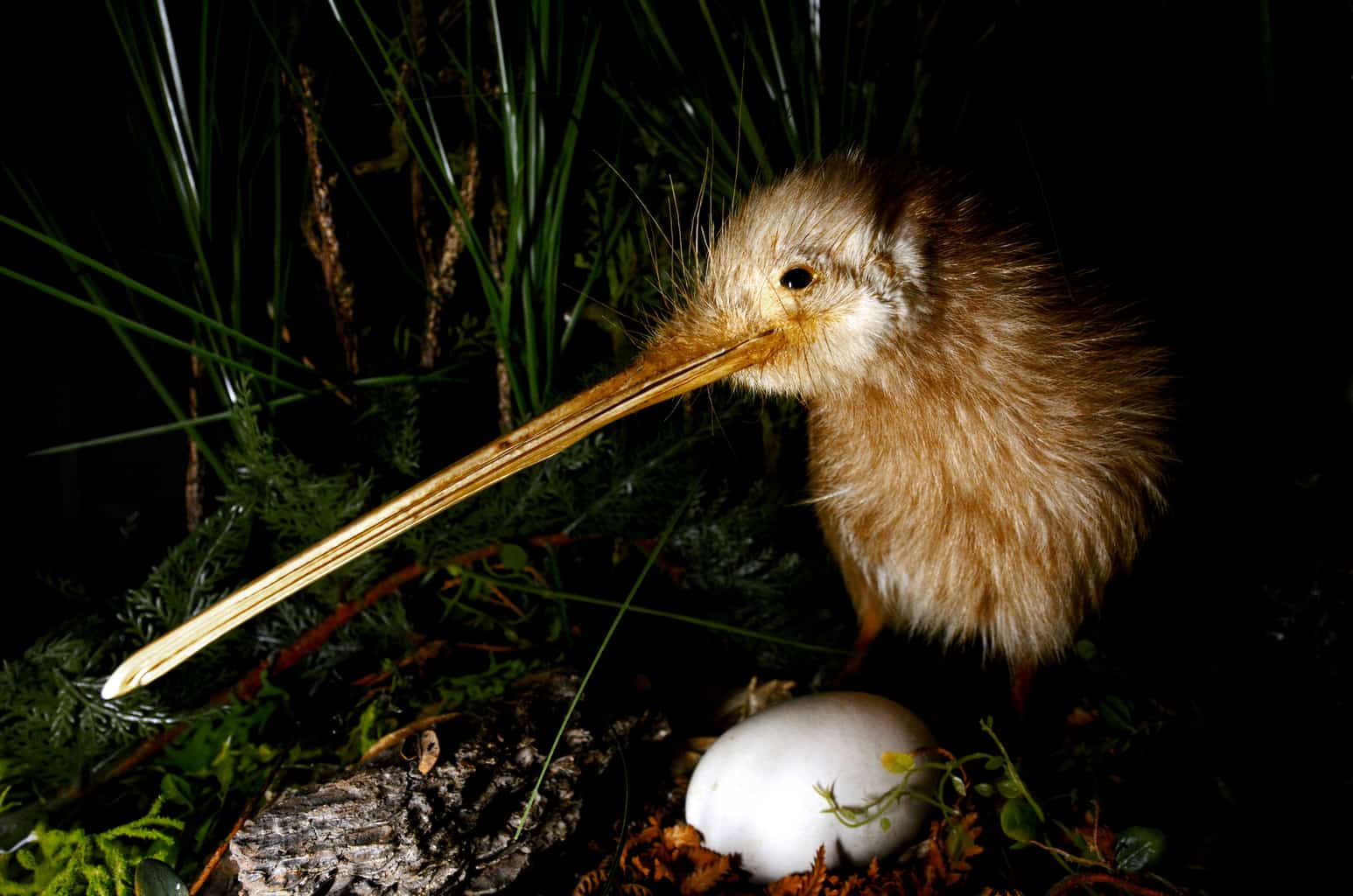 While it's fairly easy to track down one of New Zealand's native nocturnal birds in a zoo or sanctuary, spotting one in the wild is a rarer occurrence. But this just makes it all the more special!
Many New Zealanders (myself included) haven't had the opportunity to see a wild kiwi. Their population has rapidly reduced in modern times due to introduced species such as stoats, possums and dogs. Furthermore, thanks to careful conservation efforts, there are still some reserves where kiwi are thriving. Grab your chance to see one of these special birds!
BEST THINGS TO DO IN NEW ZEALAND'S SOUTH ISLAND
To visit New Zealand's South Island attractions, start again at the top and drive almost in a circular route around the island. This time we're starting at the incredible Abel Tasman National Park, driving down the East Coast, hopping over to Stewart Island, and ending the tour on the West Coast with a glacier walk.
#18 Go Beach Hopping in the Abel Tasman National Park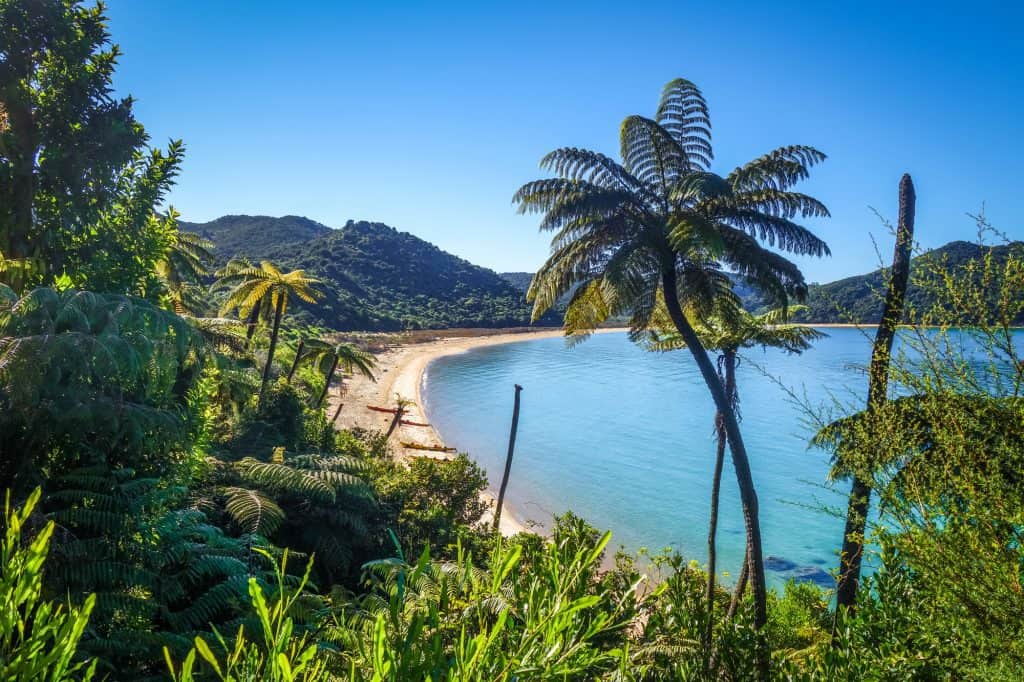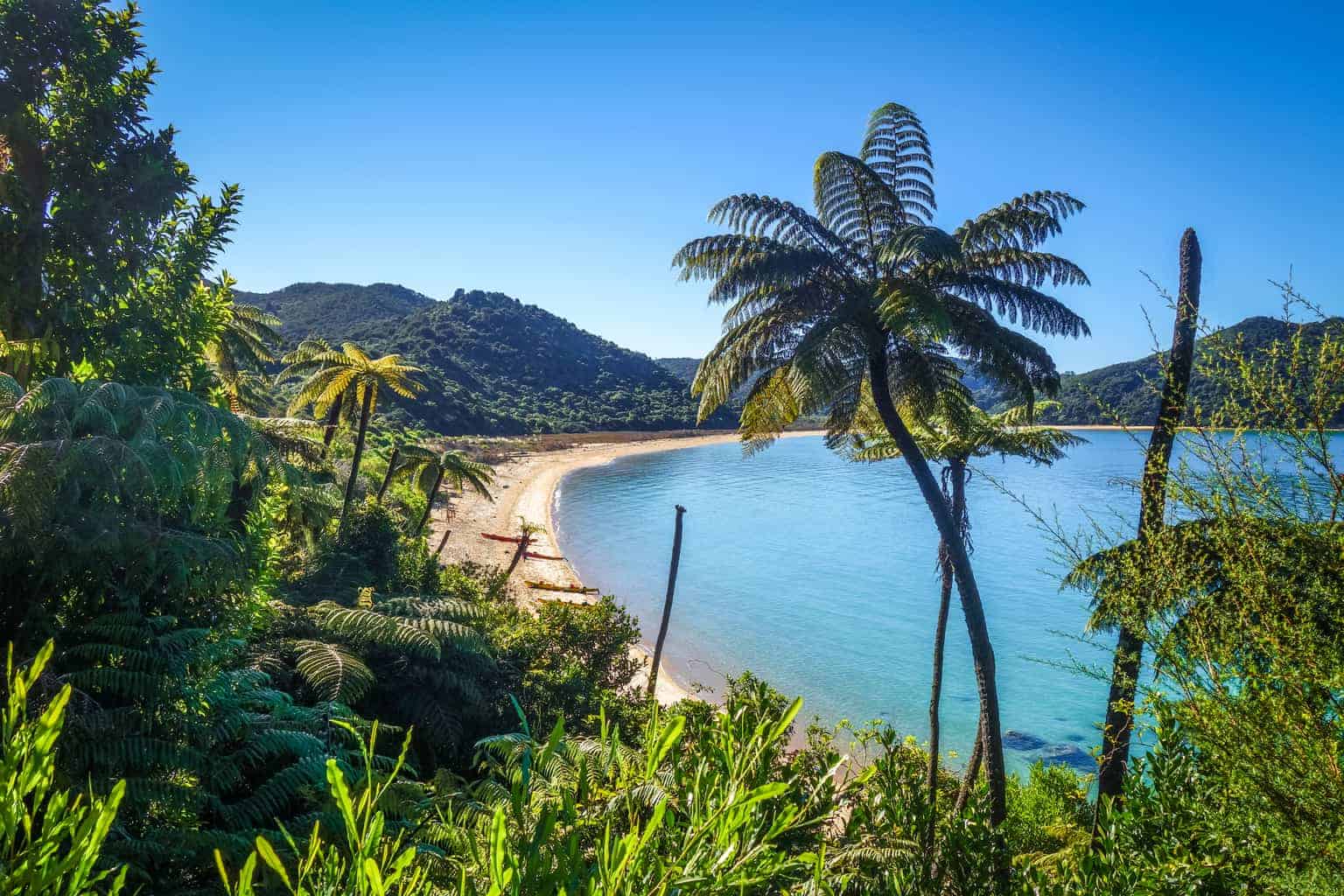 Encompassing one of New Zealand's most unforgettable and unspoilt stretches of coastline, the Abel Tasman National Park feels like a true tropical oasis. Located at the tip of New Zealand's south island, the national park's beaches are only accessible by foot or boat. The Abel Tasman Coastal Track will take you around 3-5 days to complete – longer if you stop to savour each golden cove.
Boat tours and kayaks are also popular options and a good way to find secluded spots in this tranquil hideaway. Keep your eyes on the water at night and you may notice another natural phenomenon – phosphorescent plankton that glows in the dark as you move through the water. A unique New Zealand experience you're unlikely to forget.
#19 Spot Humpback Whales in Kaikoura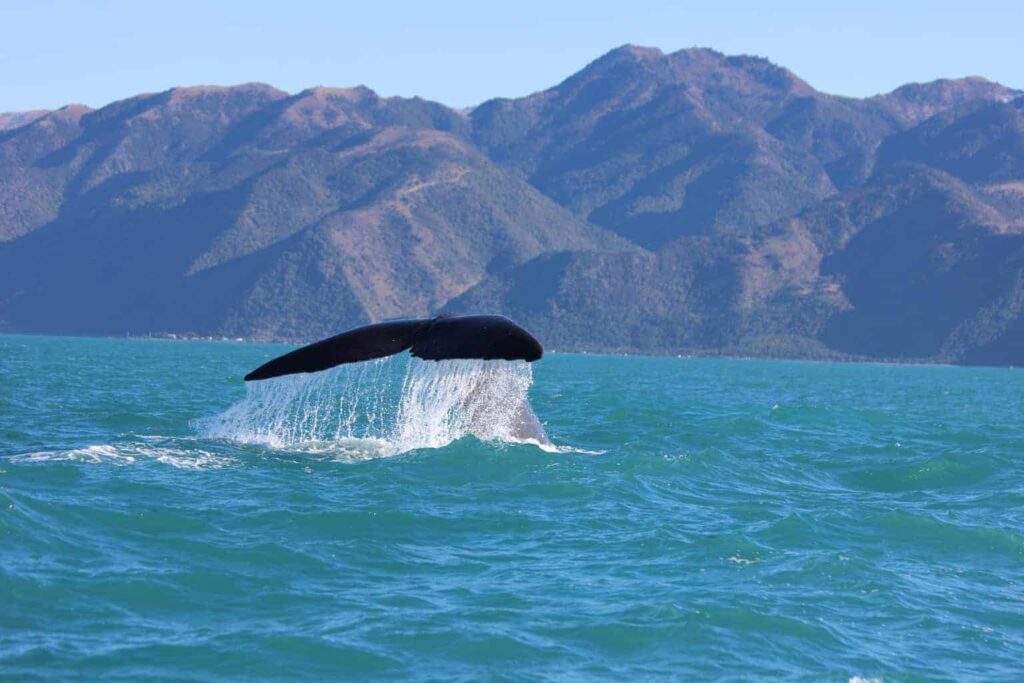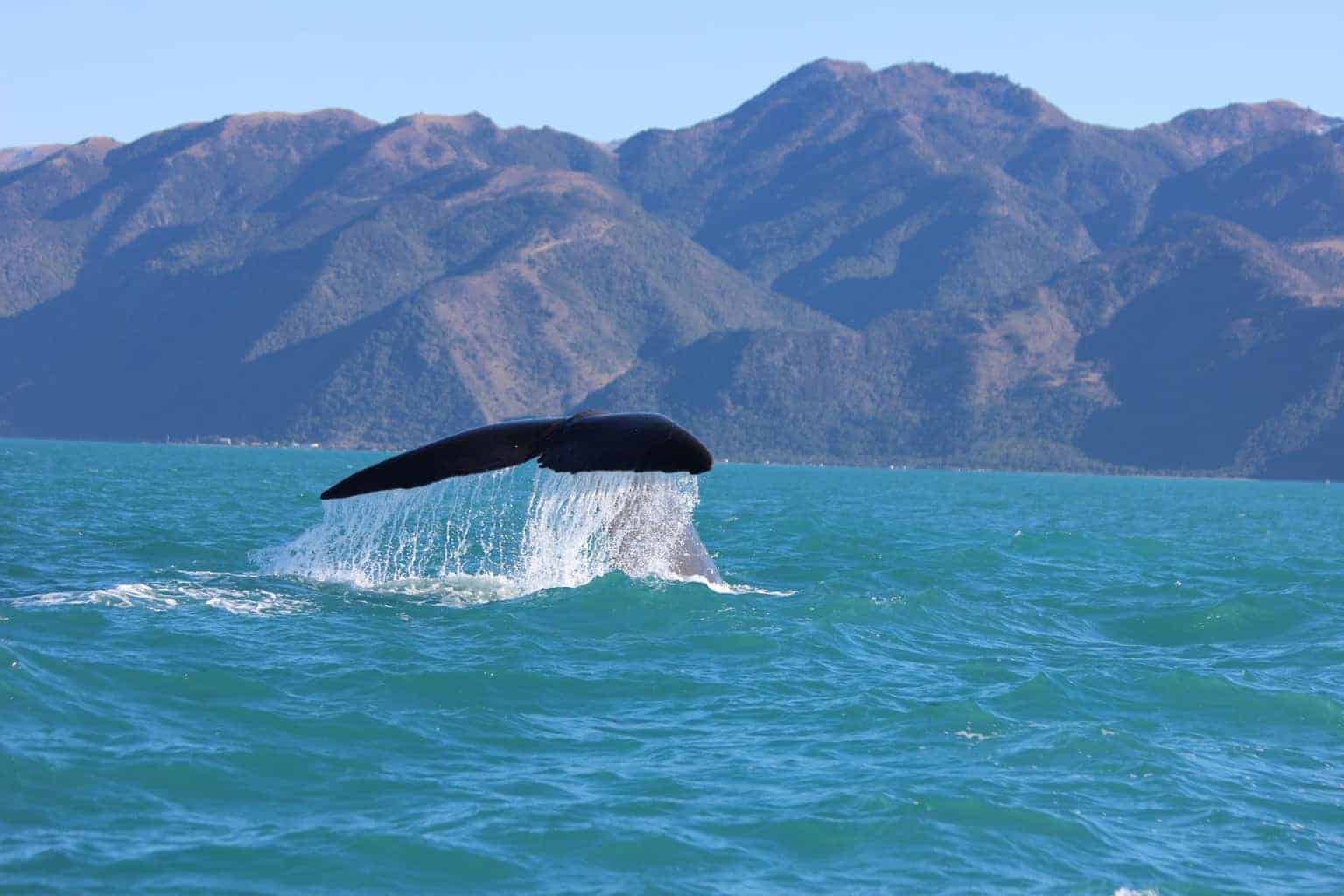 Kaikoura is known as the place for whale watching in New Zealand. Not only do you have sperm whales feeding off the abundant, nutrient-rich waters of the Kaikoura Canyon. You will also be able to spot humpback whales on their migratory route from Antarctica, and pods of orcas often swim by too.
Humpback whales pass by in winter, while orcas are commonly seen in summer, and sperm whales can be seen year-round. Making whale watching in Kaikoura a great activity in any season!
#20 Go White River Rafting or Jet Boating Down the Waiau Uwha River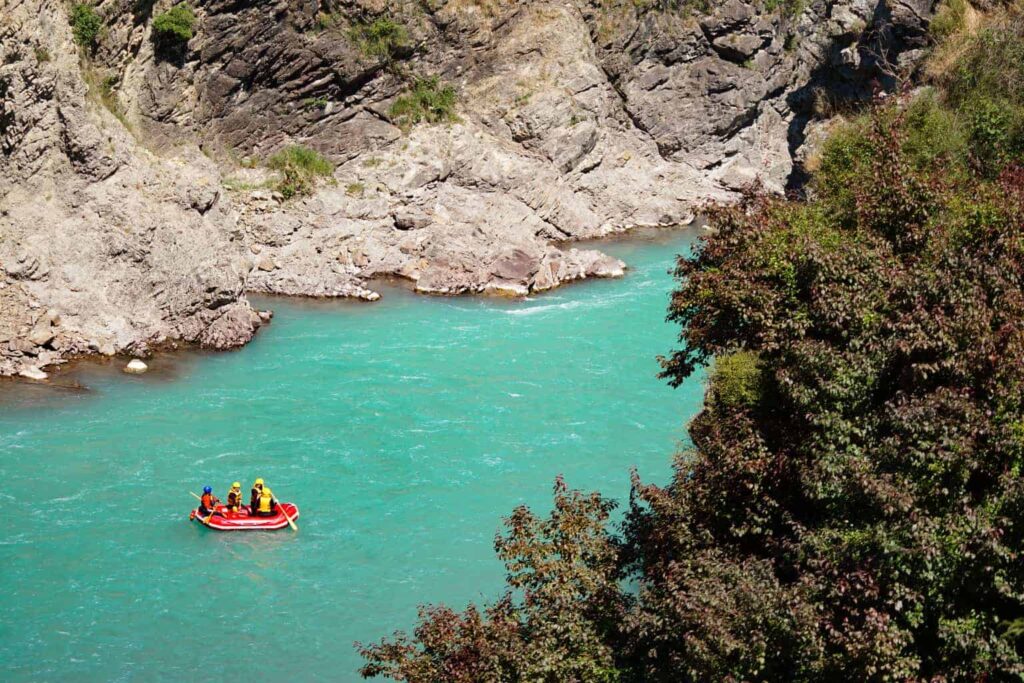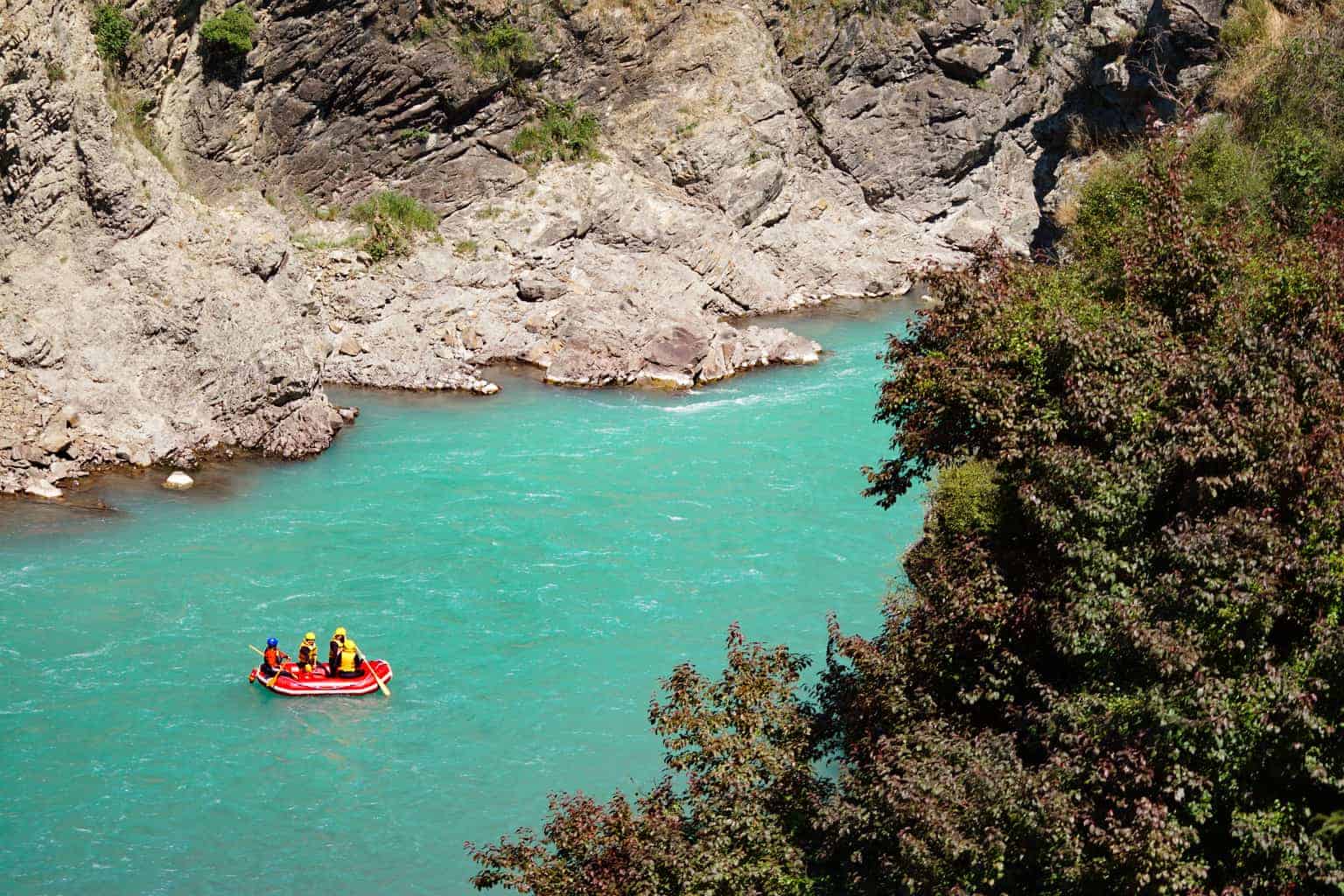 The Waiau Uwha River flows near the spa resort town of Hanmer Springs and is a popular spot for outdoor adventures! We opted for the family-friendly, yet still thrilling jet boat ride, but there's also the more physically challenging option of white water rafting down the river. Either way, the stunning scenery is sure to impress!
The 360-degree spins and sheer speed of the jet boat ride were exhilarating, and surprisingly also educational in the quieter moments. The expert drivers and guides will make this a memorable item on your New Zealand itinerary.
Without a doubt, New Zealand is an exciting destination that will leave you spellbound. Whether you're coming for rest & relaxation, or an adrenaline-fueled jaunt, you will find what you're looking for, and more, in this magical place at the end of the world.
We hope this compilation of the best things to do in New Zealand has inspired your next visit!